Culture-Programmer in Residence
As part of the GRAMNet series of ongoing creative relationships, Deirdre MacKenna took up her role as 'Culture-Programmer in Residence' in January 2019.

This role enables GRAMNet to sustain a dialogue with Deirdre during her forthcoming work, acting as a complement to GRAMNet's more traditional academic research into forced and unforced migration and further expand the diversity of approaches to representing human migration through culture production.

Deirdre works as an individual practitioner and her GRAMNet residency will enable her to more effectively situate her work within culturally diverse community and academic networks, and further develop dialogues which contribute to new models of culture-production which represent inter and trans-disciplinary issues and practices.

During her Residency, she will explore approaches to producing durational programmes of cultural activities which represent New Scots, working with GRAMNet and the Refugee Festival 2019 to present a pilot project addressing the temporality and intangibility of experiences of migration.

The aims of this production are to :
encourage people to recognise and understand human migration as a continuing global phenomenon (rather than current localised issue), and to
consider how the production and organisation (programming, commissioning, curating, producing and presenting) of visual images can give definition to and represent people who are members of multiple societies.
Deirdre will draw from the archives of the Refugee Festival Scotland, GRAMNet and her own work. You can find out more about Deirdre's work at the following links: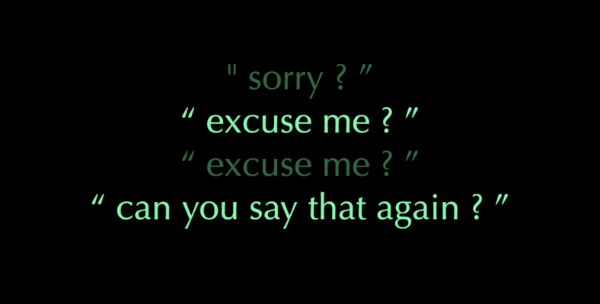 Image: The New Speaker Studio by Deirdre MacKenna 2017