Filmmaker-in-Residence
Basharat Khan is a Scottish filmaker photographer and visual artist with over 10 years experience in the creative sector. He has worked extensively in Scotland and overseas including Spain, Basque Country, France, Pakistan and Portugal. His work focuses on themes of visual representation, multiculturism, migration, and how that connects with people's defination of home and their place in society.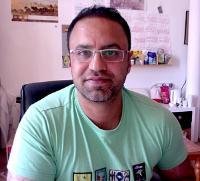 Through the medium of film he aims to explore the universal connections between people of all backgrounds and cultures. Recently projects include 'Extea: The Basque Word For Home', a documentary set in the Basque country that explores the relationship between a Scotsman, group of squatters and two old sisters living in a rural village. 'Albert Drive TV', a community engagement film working with neighbours on one street in Pollokshields in Glasgow and 'A View From Here' a heritage project that explored the experiences of local Scots, migrants, and refugees who all lived in the same areas.
Basharat is passionate about media education and the role of arts in community cohesion and runs film-making and visual art workshops for a wide range of groups to learn storytelling techniques, camera skills and use new media to express their ideas. On a deeper level these workshops are formatted in a way that allows space for self-expression, for people to find their voice and have confidence in expressing their ideas and stories with an audience.
The collaborative process of film inspires Basharat, working with a range of people to explore ideas and exploring narratives of every day life to create new stories is what drives him in his every day work.

You can check out his work on www.bashartcreative.com.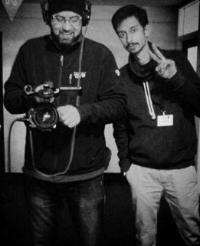 ‌