Glasgow Science Festival
Kelvingrove Art Gallery and Museum, 11–12 June 2016
‌‌F‌ollowing the success of last year's event, researchers from the University of Glasgow's Centre for the Study of Perceptual Experience (CSPE) were on hand at GSF 2016 to demonstrate the latest research in the philosophy and science of multisensory perception.
Facilitated by a Wellcome Trust ISSF Public Engagement Bursary, the CSPE's presence at this year's science festival included a stall at the GSF Innovates at Kelvingrove public event, featuring interactive displays of perceptual illusions, plus public talks on 'The Philosophy and Psychology of Colour' with Prof. Fiona Macpherson (Philosophy) and Dr. David Simmons (Psychology), and 'Are Pains Necessarily Unpleasant?' with Dr. David Bain (Philosophy).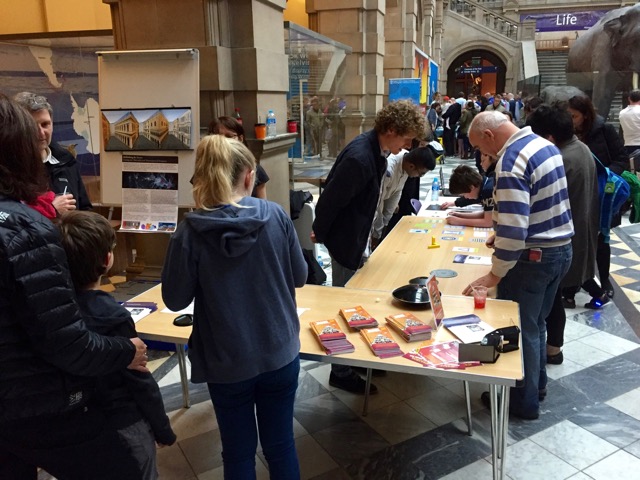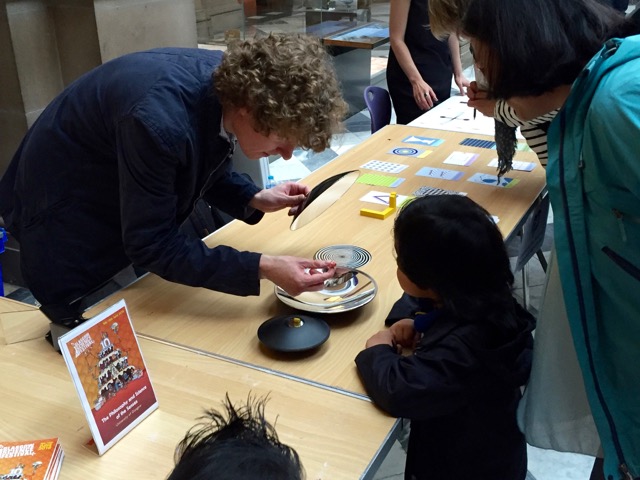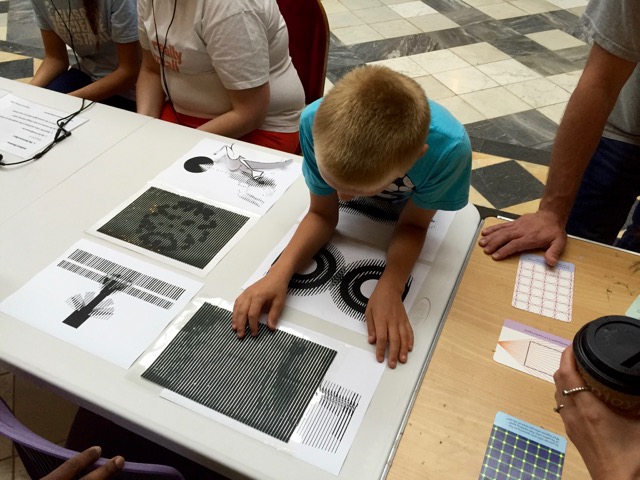 ‌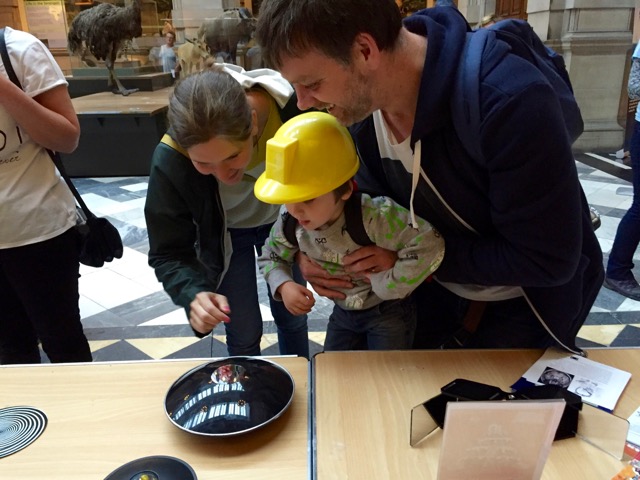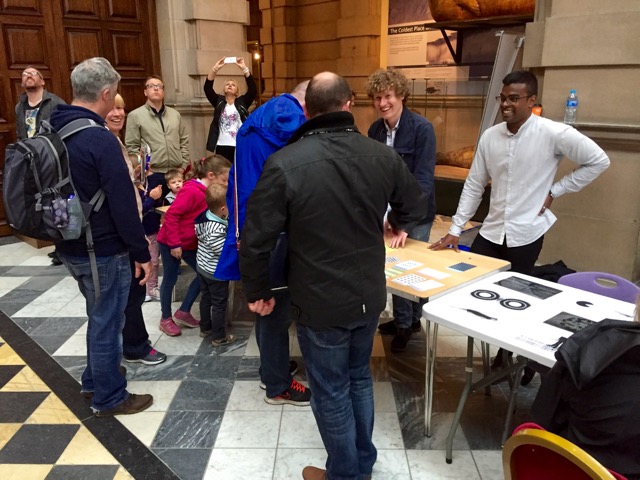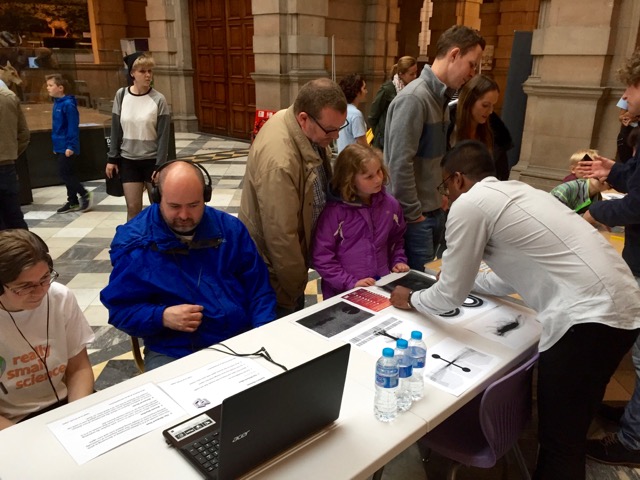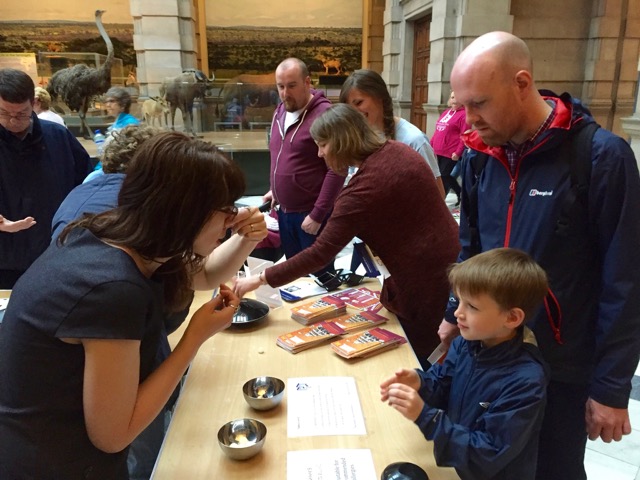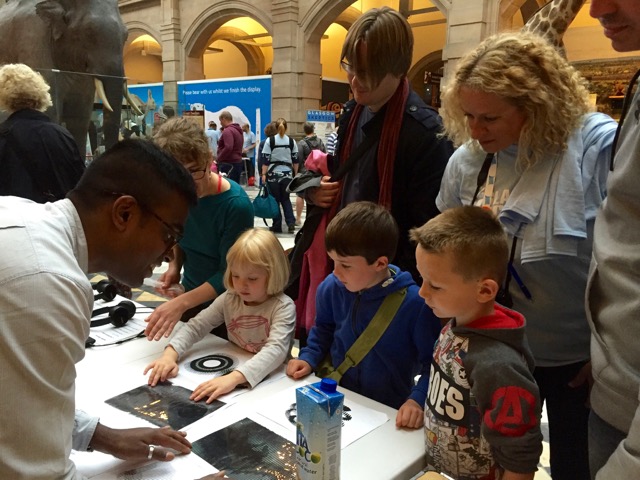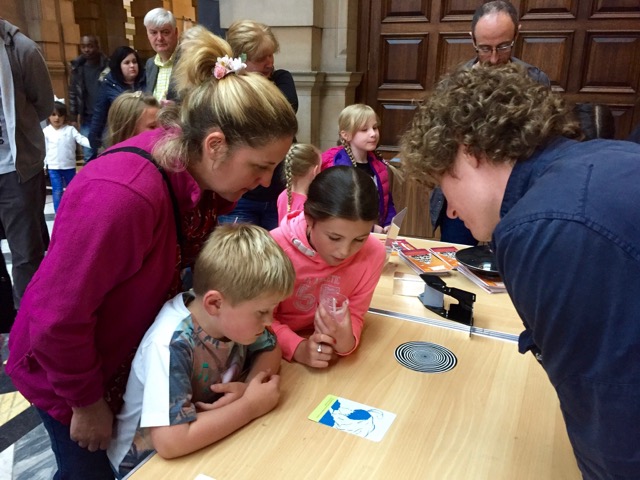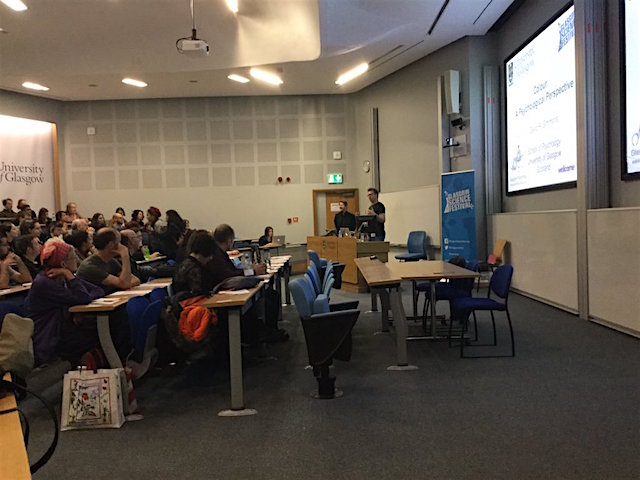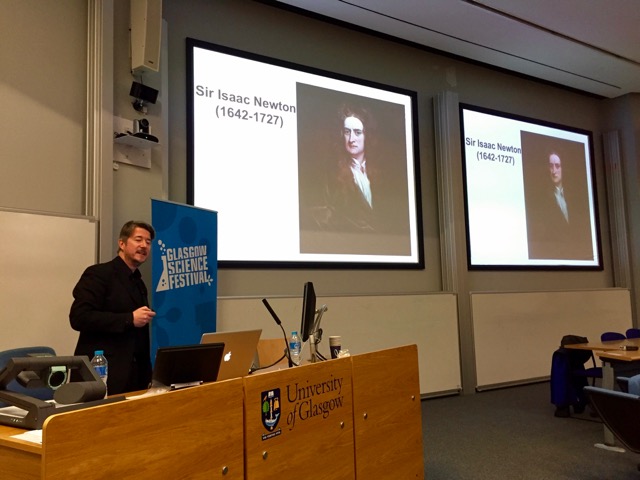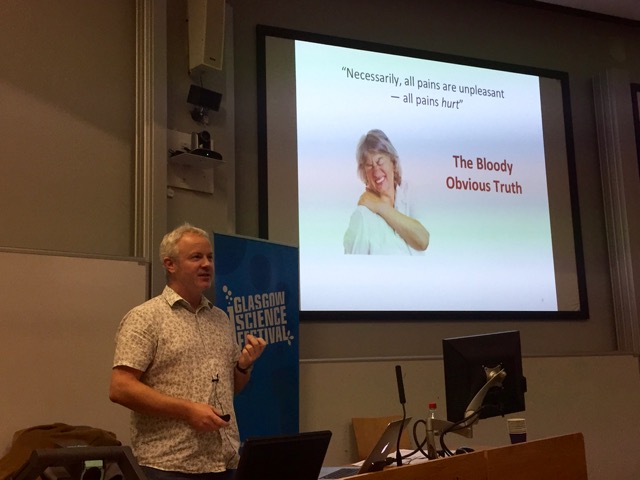 CSPE Co-ordinator: Dr Keith Wilson and Professor Fiona Macpherson
CSPE Researchers: Professor David Bain, Dr Umut Baysan, Professor Michael Brady, Dr Jennifer Corns, Dr Robert Cowan, Joaquim Giannotti, Katherine Meadowcroft
Pictures by Keith Wilson and Zara Gladman
Exhibits
The feedback we received from the Kelvingrove event was overwhelmingly positive, with attendees enjoying the mixture of fun and informative, family-friendly hands-on displays. These included:
'Mirascope' 3D reflected object
'Hyperscope' perspective illusion
'Reverspective' Moving Venice illusion
'Scanimation' animated transparencies
Hollow Einstein mask illusion
Jelly beans taste and smell demonstration
Spinning motion aftereffect disc
Lego 'impossible' triangle
Auditory illusions
Super-sour sweets
Each of the above demonstrates one or more important principals in the philosophy and/or psychology of perception, creating the opportunity for informative interactions between members of the public and our team of philosophically-trained volunteers.
Sponsors
This event was supported by an ISSF Public Engagement Bursary from: