GLASGOW KILTWALK 2019
Laura Stockwell is the BHF Fundraising Manager for Glasgow and the West of Scotland and she is encouraging everyone in SCMH to participate in the Glasgow Kiltwalk this year. Participation from our staff and students in our School has always been fantastic and have raised a lot of money for the British Heart Foundation. Last year, for example, Dr Martin McBride took part and raised £265 for the BHF.
Therefore since we have successfully raised money for the BHF over the last few years, Laura is calling out to all SCMH staff and students to take part again:
"The Glasgow Kiltwalk is returning for 2019 on Sunday 28th April – not too far away now! There are three distances – The Mighty Stride (23 miles), The Big Stroll (15 miles) and The Wee Wander (6 miles). We've had wonderful support from staff at SCMH over the last few years – thank you all so much! There's a walk for everyone, and it's a great chance for some team building! If you have any questions, you can contact Laura on Stockwelll@bhf.org.uk "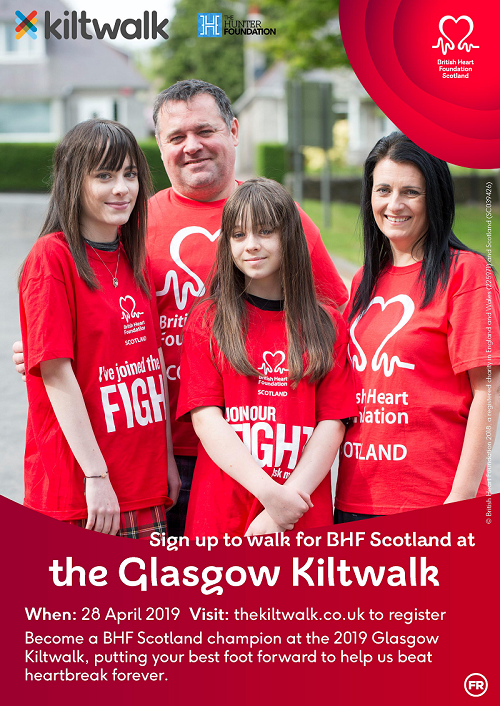 ---
First published: 20 March 2019