Research and Commercial Services
The Centre for Battlefield Archaeology is staffed by professional archaeologists with years of experience of commercial archaeology. Recognising the specialised nature of conflict and battlefield archaeology, the Centre for Battlefield Archaeology can provide a range of archaeological services, such as desk based assessments, watching briefs, standing building surveys, small and large scale excavations, finds analysis, botanical analysis, forensic and crime scene services and environmental impact consultancy. The Centre has carried out a wide-ranging number of projects for a variety of clients, including:

Culloden Battlefield: Metal detector survey, geophysical survey, excavation.
Client: National Trust for Scotland.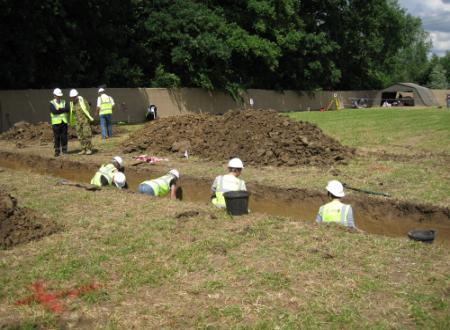 Sheriffmuir Battlefield: Metal detector survey, historical research.
Client: Scottish Hydro-Electrical Transmission Ltd. and SP Transmission Ltd.

Prestonpans Battlefield: Metal detector survey, geophysical survey, excavation and school workshops.
Client: Battle of Prestonpans 1745 Heritage Trust.

Bannockburn Battlefield: Metal detector survey.
Client: Stirling Council.

Leith Siegeworks: Excavation, historical research.
Client: Edinburgh City Council

Vampir Dugout Belgium: Excavation and survey.
Client: Cream Television Productions, Canada

Fromelles, France, WWI mass graves: Geophysical survey, metal detector survey, historical research, excavation.
Client: The Australian Army

Scottish Historic Battlefields Inventory: Historical research
Client: Historic Scotland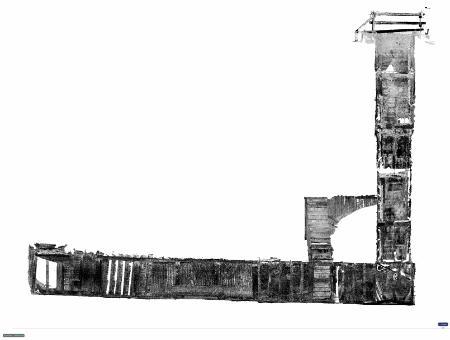 The Centre for the Battlefield Archaeology is one of the world's leading service providers in the field of battlefield and conflict archaeology. The Centre has pioneered and developed a number of specialist techniques, including metal detector survey on battlefields and the use of geophysics on military sites. The Centre and its staff have long experience in international operations, including projects in Libya, Paraguay, South Africa and Europe (France and Belgium).

Potential clients wishing further information on the Centre's services should contact:

Dr Tony Pollard
tony.pollard@gla.ac.uk