What our students say
What our students say
Ndeye Borso Tall, MSc Equality and Human Rights, 2018, Senegal
I am a woman from Senegal, a social worker and a human rights activist specialising in the rights of the child. I chose to pursue the MSc of Equality and Human Rights to reinforce acquired knowledge in Human Rights and build a stronger theory-based approach. The University of Glasgow offered a sociology-based course in human rights and this was most compatible with my background in applied social work and education.
I enjoyed the programme's openness to theory and the sharing of past experiences. This course exposed me to various articles and opinions on sensitive issues all the while discussing standpoints from African contexts. Most courses in human rights require law-based knowledge and only this one offered me the chance to upgrade my undergraduate degree in social work from Senegal.
The courses were very compatible with my many extracurricular activities I undertook as a Chevening scholar. In addition, the sociology seminars were excellent platforms to meet and discuss with other passionate students and faculty about human rights in the UK and across the globe. Professors also encouraged my great interest in networking, which facilitated my participation in various university conferences such as those on women's rights. The School of Social & Political Sciences also selected me to participate in the first Common Purpose Leadership training.
My beloved Glasgow offered me the great chance to live one full year with beautiful minds, experience unique opportunities and fulfil my dream to witness unique scenery, surely some of the most beautiful in the world. Above all, my dream came true to make friends with people who wear kilts! Scotland is known for its cultural conservatism and studying in an old university is a true honour.
The UofG was built in 1451, welcomed learners who became world leaders and continues to offer quality education. I was the only student from Senegal in 2017-2018. I would highly recommend fellow citizens, as well as all those from Francophone Africa, to join the University of Glasgow, one of the very best in the United Kingdom.
Joyce Kashou, MSc Equality and Human Rights, Palestine, 2016
The University of Glasgow is known for its high academic reputation and diversity. The programme I studied was very diverse and flexible and was taught by leading researchers in Human Rights field which was one of the main reasons I chose the University of Glasgow. You know you are learning and following the path of the best.
As well as the leading faculty staff, I enjoyed being exposed to high reputation scholars and being easily engaged in the field. The University of Glasgow gives you access to a whole new world through its libraries, museums, life, outreach activities, and faculty staff.
It is true when they say "you can take a man out of Glasgow, but you can't take Glasgow out of a man." No matter where you are from, at Glasgow you will always feel at home. Living in Glasgow is a dream come true with its very friendly people. Glasgow is a safe place, has easy access to other cities, a historically significant city, where you can learn and live history just by walking through the city. Glasgow is also a metropolitan city where you can learn and be exposed to multiple cultures.
I highly recommend the University of Glasgow in general, and the MSc Equality and Human Rights specifically. The University is beautiful, highly academic, very scholarly and welcoming. The programme is designed in a flexible way to enrich every student's unique experience with their areas of interest.
Studying at the University of Glasgow is a life changing experience. My programme opened my eyes to new ways of thinking, improved my writing and research skills and critical thinking. It was a space for me to build my path as a scholar and also my personality. The University of Glasgow is the main reason of how proud I am of myself as I stand today. I am currently working at a University Institute for Democracy and Human Rights in Palestine. I believe I highly fulfil this position from skills I learned throughout my experience at the University.
Elisabeth Badenhoop, Germany (2010-11)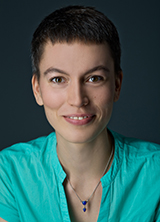 Joining the University of Glasgow in 2010 for the MSc in Equality & Human Rights significantly shaped my career. The curriculum helped me to familiarise myself with the current academic and political debates on inequality issues around gender, sexuality, disability, religion, race and ethnicity from a truly intersectional perspective - a unique strength of the Glasgow sociology subject. I thoroughly enjoyed the high quality of teaching and the great support from the programmer convenor and lecturers, which helped me further develop my critical thinking and methodological skills. Most significantly, the research interests and experience I gained during my Masters dissertation and the wonderful support from my supervisors laid the foundation for my subsequent PhD and postdoctoral projects. I can therefore highly recommend this programme to anyone interested in current issues around equality and human rights.