This online distance learning programme offers a professionally relevant and academically rigorous opportunity for advanced study in education. The programme is designed for professionals at all levels in education, training and development, and in education-related fields.
Computer requirements for studying online
Broadband internet connection
Internet Browsers
Our online learning platform Moodle is compatible with any standards compliant web browser. This includes:
Desktop:
Chrome
Firefox
Safari
Edge
Internet Explorer
Mobile:
MobileSafari
Google Chrome
For the best experience and optimum security, we recommend that you keep your browser up to date. https://whatbrowser.org
Javascript needs to be enabled within your browser
Please note: legacy browsers with known compatibility issues with Moodle 3.3 are:
Internet Explorer 10 and below
Safari 7 and below
Computer specifications
Processor: 2GHz

Operating system (minimum):

Microsoft Windows Vista service pack 1
Windows 7
Mac OS X v10.4.11+

Memory: 3GB of RAM or more
Hard disk: 300GB
Sound card and microphone
Speakers or headphones
Monitor and video card with 1024x768 display or higher
Mobile device specifications
iOS: latest (Apple Safari & Google Chrome)
Android: 4.4+ with latest Google Chrome
Other software
Adobe Acrobat Reader
Media player e.g. Windows Media Player or VLC
Word processing software (that outputs to the following file types for marking online: .doc, .docx, .html, .txt, .rft, .pdf, .ppt, .pptx, .pps, .hwp)
Anti-virus software
Advised hardware / software
Microsoft Office 2010
Headset (ideally with a USB connector)
Webcam
Overview
Application deadline is 30 June 2019
The Doctorate is comparable to a PhD in terms of scale and rigour. It differs in that it provides a structured programme of advanced study in the first three years that is relevant to your profession as an educator and focused on the inter-relationship of research, policy and practice.
There's a focus on collaborative learning, drawing on your own experiences and those of your academic colleagues.
This programme will give you the skills and confidence to further advance your career – to the highest levels in education and education-related fields.
Study options
EdD
Duration: 5 years part-time
Years 1, 2 and 3
You will take six core courses (one per semester), each requiring participation in a study weekend in Glasgow.
Critical reflection in professional learning and practice
Education policy
Educational futures
Ethics and education OR Lifelong learning
Open studies one: Advancing research methods
Open studies two: Applying research methods
Years 4 and 5
Work towards the submission of a dissertation of 50,000 to 60,000 words, supported by an appropriate supervisory team.
Progressing at a normal pace, successful candidates can complete the Doctorate in five years. However, we realise that circumstances occasionally mean participants need to take a break from studies and the programme allows candidates to suspend their studies for a limited time period.
Entry requirements
Masters level qualification in education or a cognate subject area. As well as two academic references, you also need to submit samples of recent academic writing, such as assignments and a dissertation, as part of your application.
English Language requirements for applicants whose first language is not English.
Fees and funding
Tuition fees for 2019-20
EdD
Home and EU
International
Fees shown as per year
Additional fees
Fee for re-assessment of a dissertation (PGT programme): £360
Submission of thesis after deadline lapsed: £320
Registration/exam only fee: £150
Support
The College of Social Sciences Graduate School draws together internationally recognised scholars and respected practitioners to offer a range of research programmes. Our programmes are based on thorough training in research methods and we encourage you to take part in numerous exciting seminars, conferences and events.
How to apply
Identify potential supervisors
All Postgraduate Research Students are allocated a supervisor who will act as the main source of academic support and research mentoring. You may want to identify a potential supervisor and contact them to discuss your research proposal before you apply. Please note, even if you have spoken to an academic staff member about your proposal you still need to submit an online application form.
You can find relevant academic staff members with our staff research interests search.
Gather your documents
Before applying please make sure you gather the following supporting documentation:
Final or current degree transcripts including grades (and an official translation, if needed) – scanned copy in colour of the original document
Degree certificates (and an official translation, if needed): scanned copy in colour of the original document
Two references on headed paper (academic and/or professional).
Research proposal, CV, samples of written work as per requirements for each subject area.
Submitting References
To complete your application we will need two references (one must be academic the other can be academic or professional).
There are two options for you to submit references as part of your application. You can upload a document as part of your application or you can enter in your referee's contact details and we will contact them to request a reference.
Option 1 – Uploading as part of the application form
Your references should be on official headed paper. These should also be signed by the referee. You can then upload these via theOnline Application form with the rest your documents to complete the application process.
Please be aware that documents must not exceed 5MB in size and therefore you may have to upload your documents separately. The online system allow you to upload supporting documents only in PDF format. For a free PDF writer go to www.pdfforge.org.
Option 2 - Entering contact details as part of the application form
If you enter your referees contact details including email on the application form we will email them requesting they submit a reference once you have submitted the application form. When the referee responds and sends a reference you will be sent an email to confirm the university has received this.
After submitting your application form
Use our Applicant Self Service uploading documents function to submit a new reference. We can also accept confidential references direct to rio-researchadmissions@glasgow.ac.uk, from the referee's university or business email account.
Apply now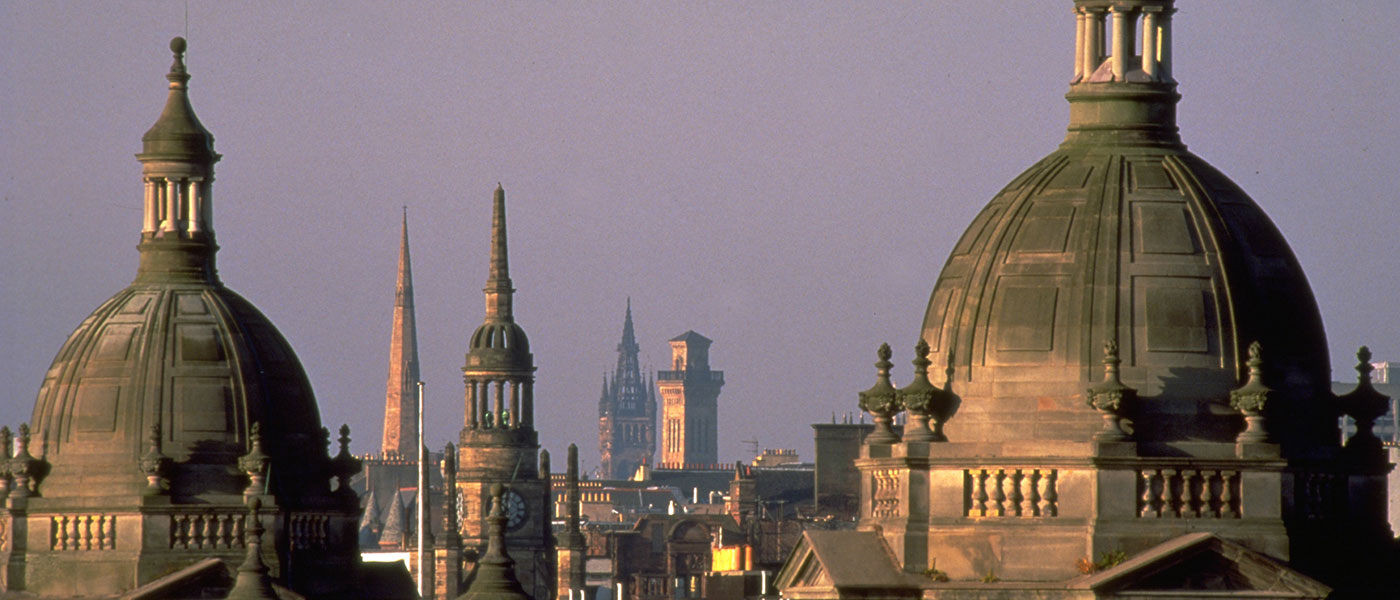 Our top ten city
A 2019 TimeOut survey places Glasgow in the top ten cities in the world. Ranked between Berlin and Paris, Glasgow was voted number one for both friendliness and affordability.