About Education in Museums and Heritage
This is a uniquely innovative and multidisciplinary programme that equips the next generation of museum and heritage professionals with the ability to engage with the various contexts (cultural, economic, political) that they will encounter and which are needed for the 21st Century. The programme includes placements, language learning and a minimum of three mobility periods in Europe.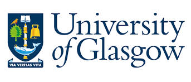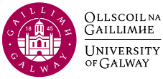 Funded by the European Union. Views and opinions expressed are however those of the author(s) only and do not necessarily reflect those of the European Union or the European Education and Culture Executive Agency (EACEA). Neither the European Union nor EACEA can be held responsible for them.