Glasgow moves into top 5% of global institutions in QS World Rankings
Published: 27 June 2023
The University rises five places in QS World Rankings 2024.
The University of Glasgow has risen five places in the QS World Rankings 2024 to joint 76th out of the 1,503 institutions included.
This result means the University of Glasgow is now among the top 5% of institutions in the global rankings.
The results included particularly positive outcomes for Academic Reputation, in which the University ranked 77th globally. This indicator measures the reputation of the University amongst the global academic community, and makes up 30% of the overall weighting for the rankings.
The University also performed strongly in the International Students indicator, which measures international reputation and on-campus diversity, and the new Sustainability indicator, measuring social and environmental impact. This follows the news earlier this month that the University was ranked 13th globally in the THE Impact Rankings for its contribution to the UN's 17 Sustainable Development Goals (SDGs).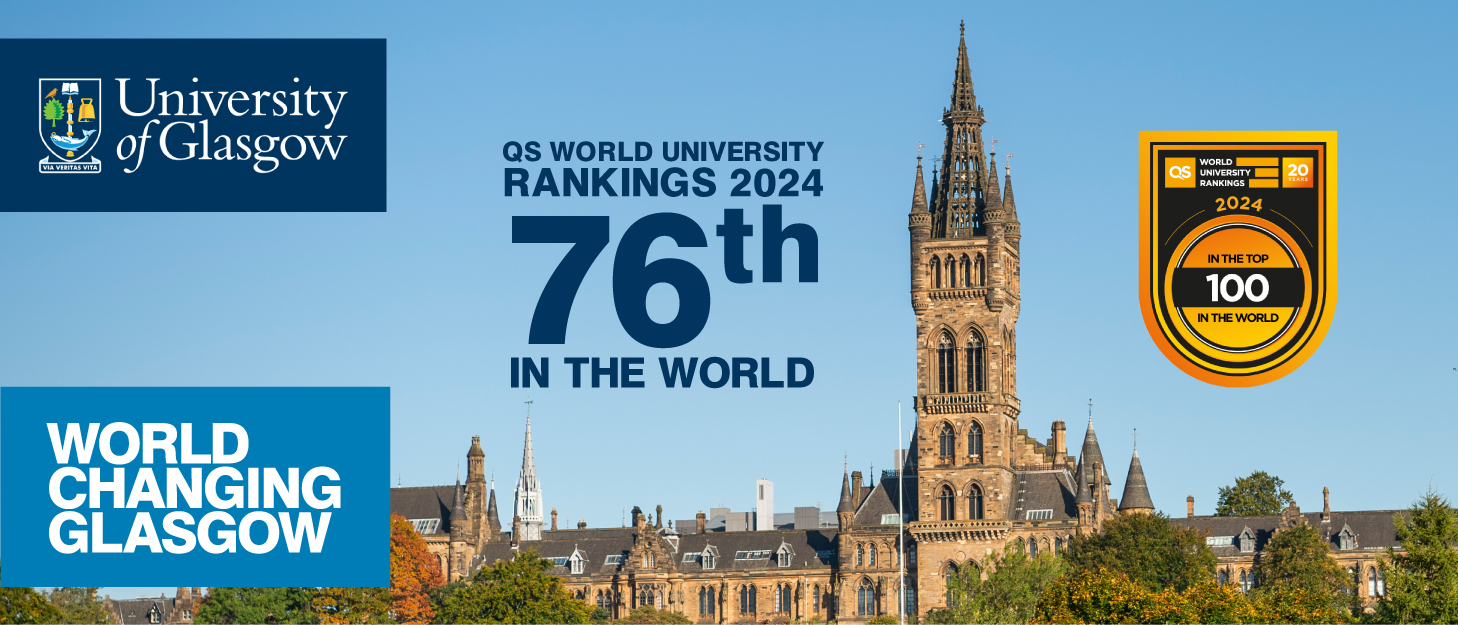 Professor Sir Anton Muscatelli, Principal and Vice-Chancellor of the University of Glasgow, said: "It's great to once again see the University placing comfortably within the world's top 100 universities in the 2024 QS World Rankings. This is a very strong result, achieved despite the ever-increasing competition across the globe, and we can be proud of this success.
"Results like these are built on the collective efforts of many colleagues, and I'd like to offer my sincere thanks and appreciation for all those who helped deliver this success."
Rachel Sandison, Deputy Vice-Chancellor Engagement said: "The QS World University Rankings are one of the most prestigious and widely-recognised league tables in global higher education. These results represent a significant success for the University of Glasgow, once again underlining our reputation as a truly world-leading institution with outstanding levels of academic output, student reputation and employment outcomes.
"It is also worth noting that our performance in the new Sustainability indicator is also further evidence of our growing reputation as world-leaders in issues of social and environmental sustainability across our teaching, research and operations.
"These results reflect the strength, depth and breadth of our activities and I'd like to thank colleagues for their efforts in helping us achieve such an impressive showing."
---
First published: 27 June 2023