Many deaths and hospitalisations of care experienced children could be avoided
Many hospitalisations and deaths among children and young people who have been in care are completely avoidable, according to a newly published report.
The findings – published by the University of Glasgow's MRC/CSO Social and Public Health Sciences Unit – are from the Children's Health in Care in Scotland (CHiCS) study, which was set up to provide, for the first time, population-wide evidence on the health outcomes of care-experienced children in Scotland.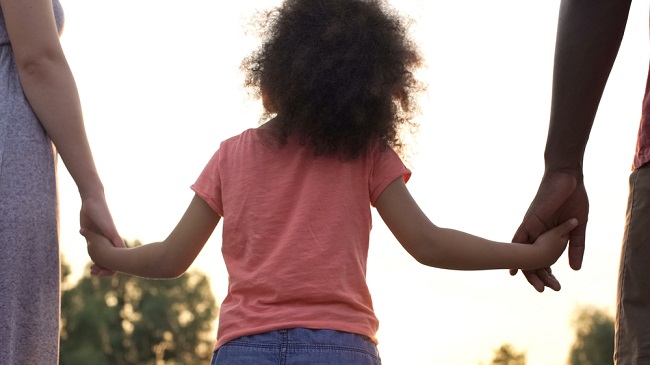 The report says that while the onset of illnesses such as type 1 diabetes or epilepsy are unavoidable, these health conditions could be better managed, and many hospitalisations avoided. The report estimates that the prevalence of diabetes is similar among care experienced and other children, but care experienced people are twice as likely to be hospitalised for diabetes.
Importantly, the work also showed that hospitalisation rates for the different causes (including diabetes) are often lower while children are in kinship or foster care, compared to before entering and after leaving care. It recommends that all children and young people – whether care-experienced or not – and their parents and/or carers need more support and advice than they currently receive to manage their health.
The report details how care-experienced young people face challenges unlike other young people. Some care-experienced children and young people are hospitalised for conditions that are uncommon among the general population of children, such as those brought on by severe stress caused by exceptionally difficult life events or changes.
Early findings from the CHiCS study, published in BMJ Open in September 2021, found that care experienced children and young people are, on average, more likely to face adverse health events, including higher mortality, hospitalisations related to mental health, chronic conditions, and injuries, compared to other children. This report adds that many health problems, including hospitalisations for depression and avoidable deaths, increase after young people leave care, and recommends that support should be extended well beyond ages 16-18 to help young people start independent life and prevent avoidable hospitalisations and deaths.
Dr Mirjam Allik, Research Fellow at the University of Glasgow's MRC/CSO Social and Public Health Sciences Unit, said: "Our findings demonstrate that there are instances where children with care experience have poorer health outcomes than their peers, however, this does not imply that being in care has caused this. Often, hospitalisation rates are higher before a child enters care and reduced while in foster or kinship care.
"We want to stress that many cases of ill health and health inequalities between children and young people are not an inevitability. Our results and recommendations aim to provide a foundation for the delivery of better outcomes for care experienced children. Receiving social care can be a positive life change for children and young people, and with the right support, care-experienced children and young people can attain excellent health that continues throughout their lives.
"By comparing health outcomes of care experienced children to those in the general population, our work aims to provide the first detailed population level overview of the differences between those two groups, so that we can see what areas of health need more attention and when might additional policies or services be most required."
The study brings together data collected by the NHS, local authorities, the Scottish Government, and the National Records of Scotland from 1990 to 2016. The study included school-aged children who were on the 2009/2010 Scottish Government's Children Looked After Statistics (CLAS) return and on the 2009 Pupil Census; and looked at 10 data sources to study health outcomes, including inpatient and outpatient hospitalisations, prescriptions, and mortality.
Joanne Smith, National Society for the Prevention of Cruelty to Children (NSPCC) Scotland Policy and Public Affairs Manager, said: "The report lays bare the additional health inequalities experienced by children in care and offers a timely reminder that we can and must do better to protect those children who need us most.
"This research will allow for robust analysis of how the anticipated changes driven by The Promise are impacting on children's health outcomes over time. We are pleased that the next phase of research will look at pregnancy. We know that what happens in the early years lays the foundations of all future wellbeing and health.
"The CHiCS findings help us to better understand how preventive health care can transform outcomes for care experienced children and young people; helping children now and realising aspirations of The Promise for many generations to come."
The report, "Children's Health in Care in Scotland: Main findings from population wide research' is funded by the Economic and Social Research Council and supported by the Urban Big Data Centre. The SPHSU is also funded by the Medical Research Council and the Scottish Government Chief Scientist Office.
---
Enquiries: ali.howard@glasgow.ac.uk or elizabeth.mcmeekin@glasgow.ac.uk / 0141 330 6557 or 0141 330 4831
First published: 28 October 2022