Major international study describes brain pathology of domestic violence
Published: 31 October 2023
A major international brain autopsy study of women who had experienced intimate partner violence reveals substantial damage in the brain, but no evidence of chronic traumatic encephalopathy (CTE), the neurodegenerative disease recognized among contact sports athletes who sustain repeated head trauma
A major international brain autopsy study of women who had experienced intimate partner violence reveals substantial damage in the brain, but no evidence of chronic traumatic encephalopathy (CTE), the neurodegenerative disease recognized among contact sports athletes who sustain repeated head trauma.
The international collaboration was led by a team from the Brain Injury Research Center of Mount Sinai and the New York City Office of the Chief Medical Examiner, alongside researchers from the University of Glasgow and the University of Pennsylvania as part of the CONNECT-TBI project. Researchers examined the brains of over 80 women with histories of intimate partner violence. The findings of this landmark study are published in the journal Acta Neuropathologica.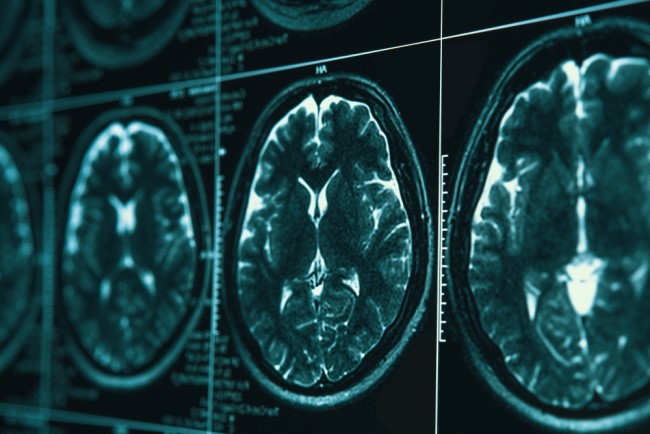 The study found that women who had experienced intimate partner violence had substantial vascular and white matter pathology damage in the brain. The women were also found to have substantial medical comorbidities, including cardiovascular and cerebrovascular disease. The researchers suggest these findings demonstrate an urgent need to consider the broad scope of pathology that could be influencing intimate partner violence-related brain injury, as well as the medical and psychiatric comorbidities that contribute to brain health during life.
Despite how common intimate partner violence is – the Office of National Statistics report 2.4m adults aged 16 years and over (1.7m women) experienced domestic abuse in the UK in the year ending March 2022 – remarkably little is known about its effects on the brain. Victims of intimate partner violence frequently report traumatic brain injury and, until now, there has been an assumption that repeated head injuries sustained in the context of intimate partner violence are comparable to those sustained by contact sports athletes.
The initial part of this research focused on 14 brains from women with documented intimate partner violence were examined using state of the art brain imaging and pathology techniques. These studies revealed all had evidence of traumatic brain injury. In addition, substantial vascular and white matter pathology was seen in some, but no CTE pathology was identified in any.
Findings from this initial case series were then pursued in 70 archival intimate partner violence cases identified in files of the Province of Manitoba forensic services and from the leading CONNECT-TBI collaboration. Again, the research team found evidence of vascular and white matter pathologies, but only limited neurodegenerative pathologies in the oldest subjects. Importantly, none contained CTE neuropathologic change
Professor Willie Stewart, consultant neuropathologist Prof Willie Stewart, Honorary Professor at the University of Glasgow, co-author of the study, said: "As acknowledged in the House of Lords just a week ago, despite the prevalence of intimate partner violence associated traumatic brain injury, remarkably little attention has been paid to its lifelong consequences. This study begins to address this research gap and reinforces the need for more work in this high priority issue."
The results of this case series represent an unprecedented advancement in the understanding of partner violence-related brain injury, and the investigators believe there is a message of hope in their findings. Vascular contributors to cognitive impairment and decline may be treatable in some cases.
Kristen Dams-O'Connor, PhD, Director of the Brain Injury Research Center of Mount Sinai and lead author of the paper, said: "Because our team has been conducting research and clinical care with survivors of partner violence for years, we strongly suspected that the neuropathology of brain injury may be far more complex than assumed. "Through our unique relationship with the Office of the Chief Medical Examiner here in New York and collaboration with international colleagues, we were able to shed light on this issue that has been nearly absent from the medical literature.
"We were astounded by the burden of comorbidity carried by the women in this series. Approximately half had epilepsy, and chronic diseases such as diabetes, hypertension, substance use, and HIV were common. The findings clearly indicate that we should be casting a much wider net when it comes to characterizing the neuropathology of partner violence-related brain injury and post-traumatic neurodegeneration.
"The consequences for intimate partner violence are enormous both on an individual and societal level, and it's more common than most people realize. Our research suggests that it is a frequently unmeasured and under-recognized contributor to the brain health decline experienced by many survivors."
CONNECT-TBI is a unique, international, multi-center, multi-investigator project. Our goal is to support researchers investigating the pathology of traumatic brain injury and its outcomes, including TBI related neurodegeneration. As a 'Center Without Walls', CONNECT-TBI brings together a network of expert neuropathologists, clinicians and academics across 13 leading institutions. The collaboration is led by Dr Douglas H Smith (University of Pennsylvania, US) and Prof Willie Stewart (University of Glasgow, UK).
---
Enquiries: ali.howard@glasgow.ac.uk or elizabeth.mcmeekin@glasgow.ac.uk / 0141 330 6557 or 0141 330 4831
First published: 31 October 2023