The Modern Language Association International Symposium comes to Glasgow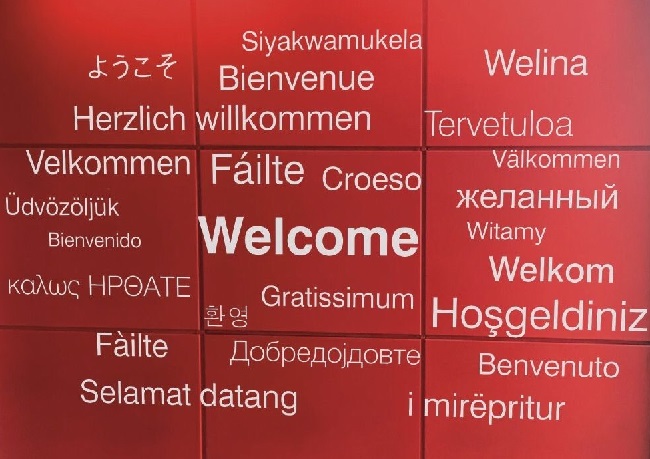 The School of Modern Languages & Cultures along with the Glasgow City Convention Bureau will be co-hosting a major conference in June this year.
The Modern Language Association (MLA) International Symposium will be held in Glasgow from 2-4 June 2022, the first time it has ever come to the UK, and the broad theme is 'Being Hospitable: Languages and Cultures Across Borders'.
The Symposium was originally due to take place in 2021, but was deferred by a year in order to allow for an in person event.
Among the keynotes at the Symposium will be Scottish poet, playwright, and novelist Jackie Kay; Professor Ankhi Mukherjee, Professor of English and world literatures and a fellow at Wadham College, University of Oxford, and University of Glasgow Professor Alison Phipps, who is the UNESCO Chair in Refugee Integration through Language and the Arts.
Registration is now open for this internationally important Symposium on the MLA website.
The University of Glasgow is looking forward to welcoming hundreds of delegates from around the world in what will be an extremely high quality programme, with some brilliant keynote sessions, and a number of exciting social events.
Professor Michael Syrotinski, who is leading the co-ordination for the College of Arts in collaboration with the MLA organising committee, said: "Many of us from across the College of Arts will be involved in the Symposium, whether as organisers, speakers, chairs, or conference volunteers, but we are keen to invite as many other staff and students as possible, not only to support colleagues presenting, but because it will be a unique opportunity to attend the MLA right on our doorstep.
"We are still seeking chairs for a number of sessions, and you can indicate your interest and availability for this when registering. It would be a great way to get even more local involvement. Even if you cannot attend, please consider signing up on the website for information and alerts about the symposium, including the various social events.
Professor Syrotinski added: "The Sympoisum theme of hospitality was chosen as counter-gesture to the present widespread inhospitality of political discourse against the backdrop of an unprecedented migration and refugee crisis.
"Today, it has now taken on increasing resonance and relevance, not only because of the global pandemic and its deep and long last impacts, including on the hospitality industry itself, but also with the more recent shocking and tragic events unfolding in Ukraine. The importance of reaffirming very fundamental commitments to hospitality seems more urgent now than ever."
---
MLA Symposium Glasgow 2022
The Symposium was originally due to take place in 2021, but was deferred by a year in order to enable as full an in-person participation as possible.
The symposium has been planned as an in-person event. The MLA have allowed limited pre recording of presentations but are not able to accommodate live virtual participation. For those sessions with prerecorded presentations, Q & A after the presentations may be feasible but not guaranteed.
Please note that all speakers, including session chairs, need to be registered for the symposium.
Registration for the third MLA International Symposium in Glasgow is open, and the preliminary programme for the symposium is now available.
The theme for this year's symposium is Being Hospitable: Languages and Cultures across Borders, chosen as a defiant counter-gesture to the current inhospitable, even hostile, nature of world politics.
The event's five plenaries will highlight speakers from diverse disciplinary backgrounds.
First published: 6 May 2022