PFA Scotland is backing research into the causes of dementia in football players
Published: 10 November 2021
The players' union is funding recruitment of a small number of former players to the ongoing PREVENT Dementia study, a collaboration between PFA Scotland and researchers at the Universities of Edinburgh and Glasgow, designed to explore the risk factors associated with dementia in former footballers
PFA Scotland is backing a research programme into the causes of dementia in football players.
The players' union is funding recruitment of a small number of former players to the ongoing PREVENT Dementia study, a collaboration between PFA Scotland and researchers at the Universities of Edinburgh and Glasgow, designed to explore the risk factors associated with dementia in former footballers.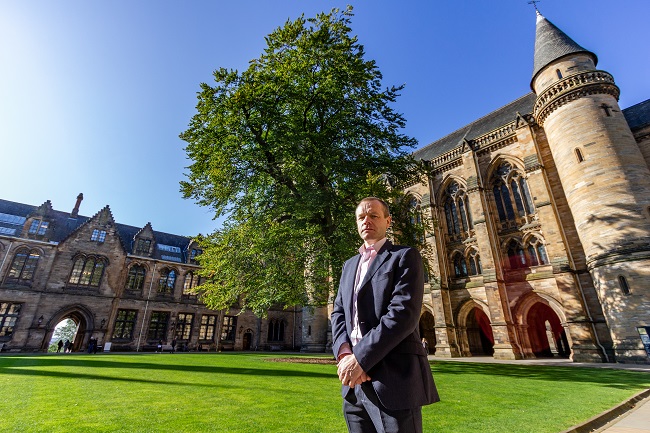 In recent years, many top names from across the game have been diagnosed with the debilitating condition which affects not only the person living with the condition, but also their immediate families.
The union will now be actively speaking to former players in the 40-59 years age bracket to ask them to take part in a series of tests to help get some answers around the link between playing football and brain health.
Fraser Wishart, Chief Executive of PFA Scotland, said: "When we were approached by the people behind the PREVENT study we were only too happy to get involved. Dementia among footballers is an extremely important subject which is as relevant to our current members as it is to former players.
"We spoke with our Management Committee, a few of whom have expressed concern at the recent headlines around dementia, and they were all strongly in favour of the union actively supporting this research.
"Over the last couple of years, there has been a lot of debate and worrying headlines around the issue of dementia in football and there are a number of research projects underway. What we particularly liked about PREVENT is the long-term goal of creating an awareness for footballers around brain health.
"PREVENT won't just measure football activity, it will look at other lifestyle factors that could affect the incidence of dementia in footballers."
Professor Willie Stewart, Honorary Professor at the University of Glasgow and co-investigator in the PREVENT study and academic lead of its contact sports work stream, said: "Our FIELD Study identified former professional footballers as a population at high risk of dementia and related conditions. The next challenge, which we hope to begin to address as part of this new arm of the PREVENT Dementia study, is to understand why this is the case and whether we might be able detect changes in brain health that would allow us to better target potential treatments to reduce their risk."
Professor Craig Ritchie, Professor of Psychiatry of Ageing at the University of Edinburgh, Director of Brain Health Scotland and lead of the PREVENT Dementia Research Programme said: 'We are all extremely grateful for this incredible support from PFA Scotland. Through our partnership with Professor Stewart, we will be able to shed some light on the reasons for the observations made in the FIELD study and in doing so potentially work out how we can prevent ongoing deterioration in players and therein lower substantially their risk of dementia."
---
Enquiries: ali.howard@glasgow.ac.uk or elizabeth.mcmeekin@glasgow.ac.uk / 0141 330 6557 or 0141 330 4831
First published: 10 November 2021