UofG makes two major new appointments
The University of Glasgow announced two new strategic leadership appointments today, to the roles of Vice Principal for Research and Vice Principal & Head of College for the College of Medicine, Veterinary and Life Sciences.
Professor Chris Pearce has been appointed as Vice Principal for Research and Professor Iain McInnes as Vice Principal & Head of College to the College of Medical, Veterinary and Life Sciences (MVLS). Both are highly regarded within their respective fields, Professor Pearce is a senior academic in the field of Engineering and Professor McInnes is a senior clinician and prominent academic of international standing in Medicine.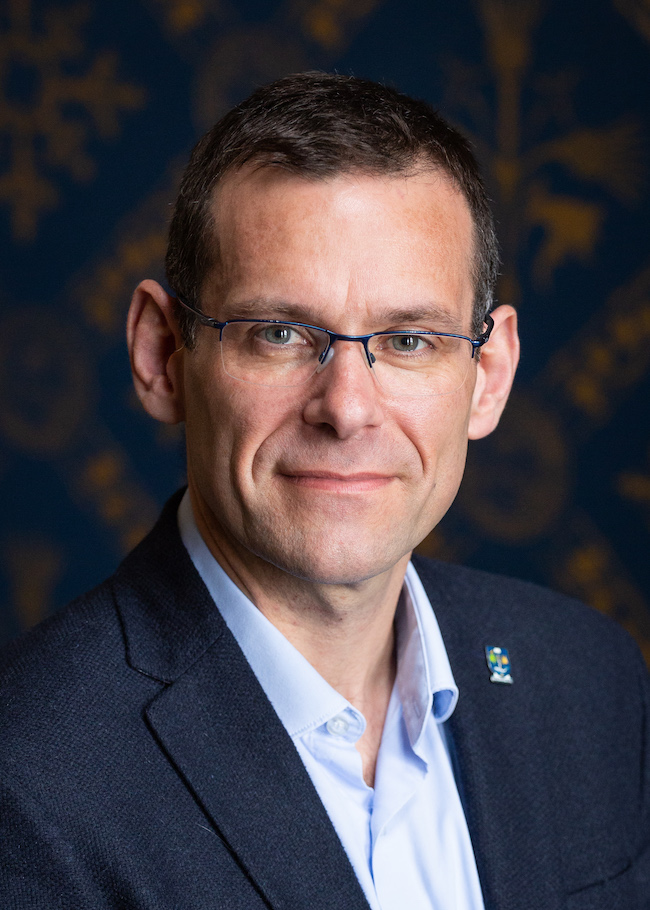 Professor Chris Pearce is Professor of Computational Mechanics in the James Watt School of Engineering as Chair of the Royal Academy of Engineering / EDF Researchsince 2016, and has until now fulfilled the roles of Dean of Research and Deputy Head of the College of Science & Engineering.
He is a Fellow of the Institution of Civil Engineers and a Chartered Engineer. In addition, he is co-Director of the Glasgow Computational Engineering Centre and on the Boards of The Scotland 5G Centre and The Scottish Research Partnership of Engineering.
He currently leads the University's Smart Campus project, with a vision to create a digitally connected, adaptable and sustainable campus.
Professor Pearce said: "I'm delighted to have been appointed as Vice Principal for Research.
"I'm particularly excited about the opportunity to deliver the new five-year research strategy that will be launched next week. Over the past several months there has been significant disruption to our research and our research community.
"The external landscape for research is changing at pace and will provide exciting new opportunities for our community — our 5,000 research staff and students, our research technicians, and our professional services — to combine their ideas and expertise. I look forward to collaborating with colleagues to ensure that we fulfil this ambition."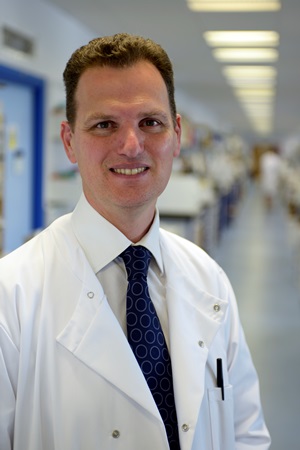 Professor Iain McInnes, is a world-renowned arthritis expert, the Muirhead Chair of Medicine, and the Versus Arthritis Professor of Rheumatology at the University of Glasgow. Professor McInnes was previously the Director of the Institute for Infection, Immunity and Inflammation in the College of Medical, Veterinary and Life Sciences.
Professor McInnes is a global leader in research into rheumatoid and psoriatic arthritis. He has been widely published, and his work has been hugely influential in driving new approaches and treatments for inflammatory diseases.
His pioneering work has been acknowledged around the world. Most recently he was awarded the prestigious Carol Nachman Prize for Rheumatology 2019, one the highest honours awarded to a rheumatologist. While in 2016 he was awarded the Sir James Black Prize Medal, one of the most prominent awards in medicine. In 2019, Professor McInnes received the CBE for his services to medicine. He is a Fellow of the Royal Society of Edinburgh and Fellow of the Academy of Medical Sciences.
Over two decades, he has led numerous clinical trials and pathogenesis investigation programmes in inflammatory arthritis at the international level. For the last five years, he has served as the Director of the Versus Arthritis Centre of Excellence for Rheumatoid Arthritis.
Professor McInnes succeeds Professor Dame Anna Dominiczak, who was Head of MVLS from 2010 until 2020.
Professor McInnes said: "I am delighted and honoured to be taking up this prestigious position within the University of Glasgow. I am passionate about the breadth and depth of the incredible world-leading research work that takes place in MVLS, alongside the internationally- recognised teaching we do across our schools. I look forward to working with colleagues across the College and University to further enhance and build on our world changing reputation."
---
First published: 30 September 2020