UofG researchers collaborate with international partners to mitigate global impacts of COVID-19
Published: 16 June 2020
The University of Glasgow has committed to supporting international partners with a series of high-impact research collaborations to help mitigate the global health impacts of COVID-19
The University of Glasgow has committed to supporting international partners with a series of high-impact research collaborations to help mitigate the global health impacts of COVID-19.
Researchers from across the University have been awarded funding totally £710,330 from the Global Challenges COVID-19 Rapid Response Research Fund to undertake short-term research projects to urgently assist partners in Colombia, Uganda, Tanzania and Malawi respond to COVID-19.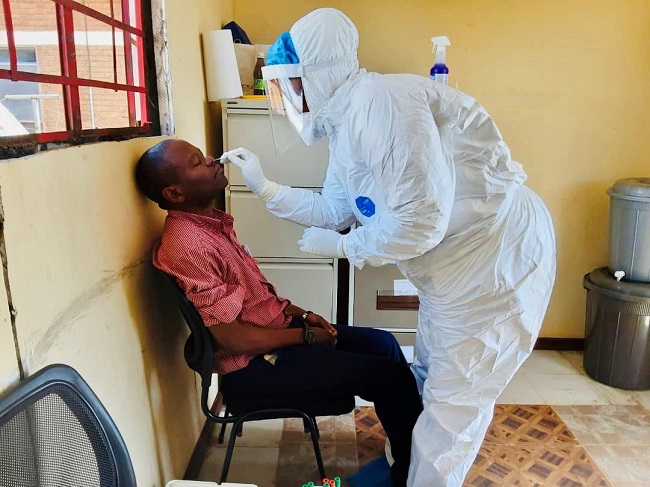 The awards are funded by the Global Challenges Research Funds (GCRF), allocated to the University from the Scottish Funding Council (SFC).
The COVID-19 global pandemic has brought health inequalities across the world into sharp focus, highlighting the disparity between nations' capacity and capability to test and treat COVID-19, and the University is committed to helping global partners respond to the effects of this unprecedented crisis.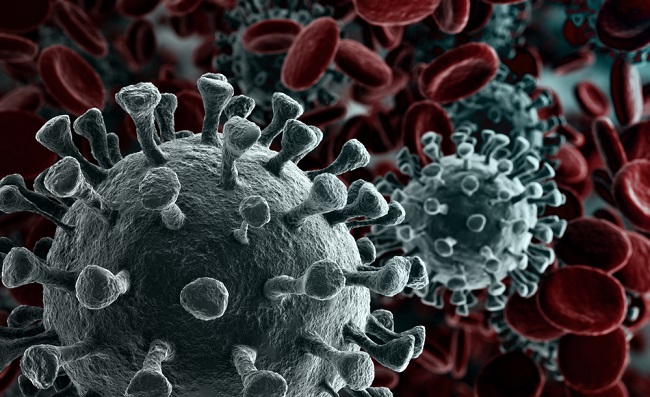 Projects include: evaluating the risk to healthcare workers in Malawi (led by Dr Antonia Ho); tracking COVID-19 in Uganda (led by Dr. Jennifer Serwanga); hospital based COVID-19 response capacity development in Tanzania (led by Dr Jo Halliday); and building community-led capacity to respond to COVID-19 in Colombia (led by Dr Mo Hume).
Prof Dan Haydon, chair of the GCRF Coordination Group and Director of Glasgow Centre for International Development, said: "The University of Glasgow is proud to be able to fund urgent research with our international partners in response to this unprecedented global health emergency.
"The University is committed to world-changing research addressing inequalities and tackling One Health – and these issues are highlighted in the global impacts of COVID-19. We hope our researchers – working closely with collaborators and partners from around the world on these projects – can make a real difference in the global efforts against COVID-19."
Dr Toni Ho's project, in collaboration with the University of Malawi College of Medicine, aims to validate existing COVID-19 diagnostics and evaluate a novel point-of-care test in Malawi, whilst assessing healthcare worker exposure to SARS-CoV2 in parallel. In Malawi, a substantial number of COVID-19 infections have been reported in Healthcare Workers; and the lack of Personal Protective Equipment (PPE) and infection prevention and control measures in healthcare facilities is thought to contribute to the increased risk of infections.
In Uganda, with the true incidence of COVID-19 infection unknown, Jennifer Serwanga, Betty Oliver, Bernard Kikaire and colleagues at the MRC/UVRI & LSHTM Uganda Research Unit, Uganda Virus Research Institute and Uganda Ministry of Health are creating a framework to track and sample COVID-19 cases and establish a biorepository of serum obtained from those that have recovered from the virus. Prof Brian Willet from the University of Glasgow Centre for Virus Research will support local efforts to identify immunoassays for countrywide surveillance to detect population exposure.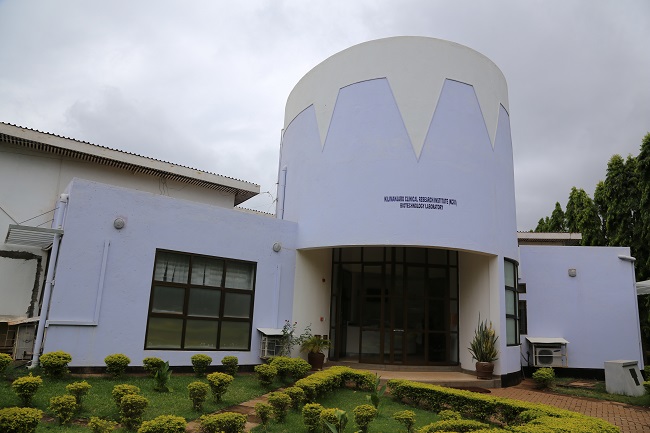 Dr Jo Halliday will be working with Professor Blandina Mmbaga, from the Kilimanjaro Clinical Research Institute (KCRI), to lead a project aligned to Tanzania's national COVID-19 response, which will provide critical infection prevention and control support and epidemiological capacity strengthening for the local COVID-19 response.
Dr Mo Hume's project will work with SCIAF and Diocese of Quibdó to work toward community-led understanding and responses to the challenges of COVID-19 within indigenous and Afro-Colombian communities in Chocó. Communities in Chocó are already affected by a pre-existent humanitarian crisis and ongoing armed conflict, so they face increasing challenges in the context of the pandemic. The project will build awareness of public and environmental health among communities, and document learning from the emergency response.
Bonnie Dean, Vice Principal for Corporate Engagement & Innovation,
said: "The University has a strong focus on international development research, so we are proud to help address the global challenge of COVID-19 through our world-class researchers.
"One of UofG's great strengths is the international links we have with our international partners and collaborators; and by working together, with our expertise and their local knowledge, the University hopes to contribute meaningfully to united efforts to manage the effects of this new coronavirus pandemic."
---
Enquiries: ali.howard@glasgow.ac.uk or elizabeth.mcmeekin@glasgow.ac.uk / 0141 330 6557 or 0141 330 4831
First published: 16 June 2020
Related Links
Dr Jo Halliday profile
Professor Dan Hayden profile