New museum spaces & education resources in Iraqi Kurdistan are launched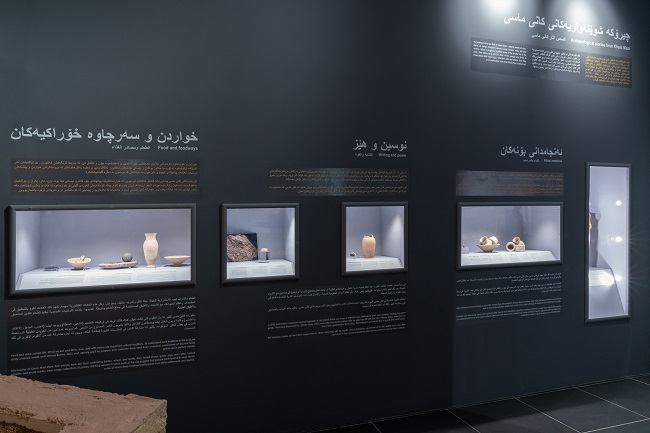 New museum spaces and educational resources to engage Iraqi children and the wider public in the archaeology and history of the region and raise awareness of the country's rich and diverse cultural heritage have been officially launched.
The resources were created by an international team of archaeologists, heritage and museum professionals led by the University of Glasgow's Dr Claudia Glatz.
They were created from world-class archaeological research and heritage protection work being undertaken by the team in the Kurdistan Region of Iraq.
The Archaeological Practice and Heritage Protection in the Kurdistan Region of Iraq project team have worked with museums in Suleymaniyah and Kalar to develop the two bespoke spaces and a range of educational resources.
Schoolchildren make up the vast majority of visitors to museums in Iraqi Kurdistan. However, museums have been unable to adapt to the needs of their young visitors due to lack of funding caused by decades of armed conflict and economic crises.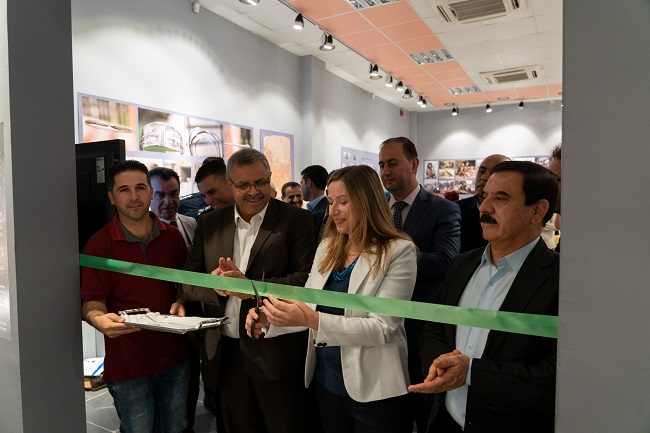 Dr Claudia Glatz, a Senior Lecturer in Archaeology at the University of Glasgow and project lead, said: "The purpose of the new museum spaces and educational resources is to help widen access to, and the enjoyment of, the rich and diverse archaeological heritage and history of Iraq and the wider region.
"The new museum spaces and educational resources are also designed to communicate the importance and need for protection for the region's archaeological sites and cultural heritage."
The region forms part of what is often referred to as the "Cradle of Civilisations". It is where the world's first farmers domesticated plants and animals around 10,000 years ago, the first cities and empires developed from about 5500 years ago, and also where writing was invented for the first time.
Dr Glatz added: "We employ a holistic approach to heritage protection that includes the recording and monitoring of damage inflicted on archaeological sites, and intensive training of Iraqi archaeologists and heritage professionals. But we also want to excite, enthuse and enable the people who live near, and sometimes on top of archaeological sites, to engage with and protect their heritage. This is critical for its preservation. Our project is the first of its kind in that it includes a wide demographic in this effort, providing information and resources for rural communities, museums and schools."
Project partner Aphrodite Sorotou, Director of INHERIT, said: "Encouraging stewardship from the youngest school child to the oldest members of rural village communities, the project hopes to inspire a type of heritage management and protection that contributes to sustainable development. It tries to demonstrate that heritage is a right that we ought to respect and be inspired by, for our present and future."
Kamal Rasheed, the Director of Antiquities of Slemani Governate and the project's Iraq partner said: "This project is of immense importance for Kurdistan, because it involves everyone in the archaeology and history of this region and sets an example for future work. Among many other important activities and outcomes, this project has created the first ever museum space in Iraq that is dedicated exclusively to the education and enjoyment of our children."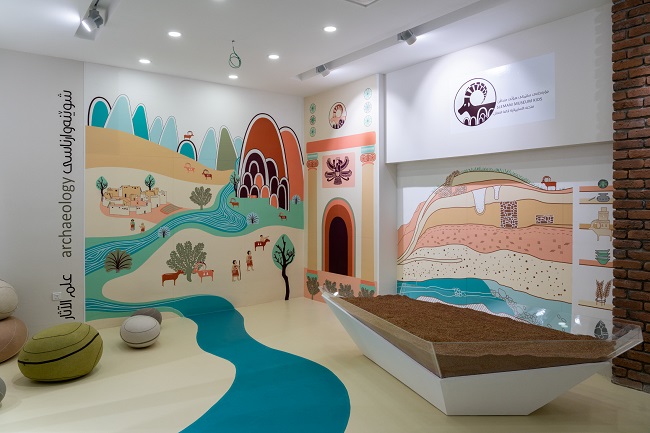 At Slemani Museum, a new dedicated space provides young visitors, their parents and teachers with a fun and activity-based space to experience and engage with the past. The new space also complements the school curriculum.
Called Slemani Museum Kids it has been designed to bring the landscapes of the western Zagros mountains into the museum as a setting for the children to explore concepts such as: what is an archaeological site, ancient artefacts, their production and uses, archaeological excavation, stratigraphy, the passage of time, as well as interpretation and historical narrative through play, story-telling, and enactment.
A quieter space with tables and chairs allows children to practice ancient crafts such as pottery making and cuneiform writing, while a state-of-the art interactive touch screen allows for more structured instruction for older students.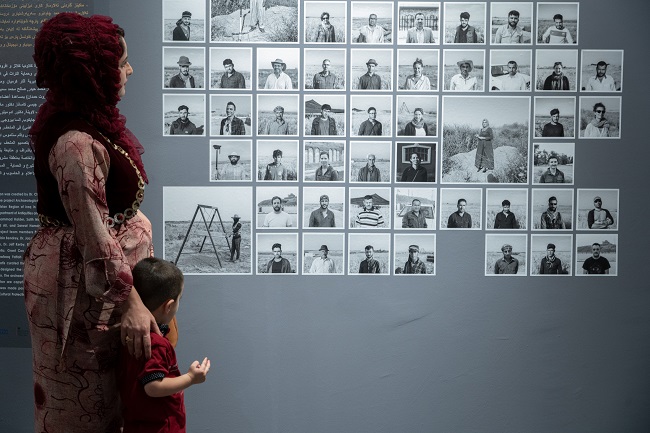 A second museum space, in the Garmian Civilizations Museum in the city of Kalar, is titled "Are you an archaeologist?". It takes a radically different approach, focusing on the practice of archaeology and taking the ongoing research of the Sirwan Regional Project, which Dr. Glatz has co-directed since 2013, as its central theme.
The exhibition, which is designed for visitors of all ages, demonstrates the immense richness and importance of the information that the mostly unexplored archaeological sites in the region hold.
It also looks at how archaeologists explore these landscapes and how they make sense of the information they collect during survey and excavations. It demonstrates to visitors how plausible archaeological stories are constructed from archaeological artefacts and finds.
The trilingual exhibition appeals to all to collaboratively help protect this unique heritage, and to prevent the loss of its archaeological information and the meaningful stories that it can tell us about life in the past.
The project has also created three themed educational boxes for schools.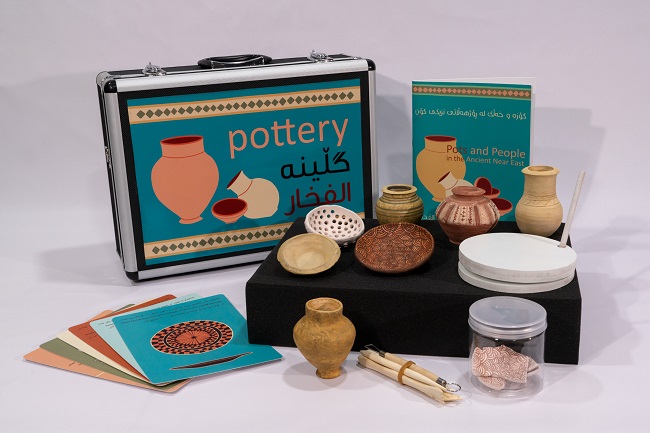 The boxes and their multi-sensory content provide structured educational materials for classroom teaching in order to help children comprehend historical narratives, technological and social changes through time, and basic social dynamics such as those that unfold during communal eating. It also encourages children to engage in questions of cultural identity and heritage through play and discussion.
The boxes contain ceramic and stone replicas of ancient pottery, cuneiform tablets and seals, as well as charred grains and bones like those found on archaeological sites. They also contain illustrated information booklets in Kurdish, Arabic and English.
Alongside these are a series of games and fun activities to allow children who are unable to visit the museum to travel through time and get a sense of what life might have been like where they live thousands of years ago.
Schools will be able to borrow these boxes from Slemani Museum and the Garmian Civilizations Museum in Kalar from September 2019.
The project Archaeological Practice and Heritage Protection in the Kurdistan Region of Iraq is funded by the British Council's Cultural Protection Fund, in partnership with the Department for Digital, Culture, Media and Sport.
---
For more information contact Aine Allardyce in the University of Glasgow Communications and Public Affairs Office on 0141 330 7126 or email aine.allardyce@glasgow.ac.uk
The project Archaeological Practice and Heritage Protection in the Kurdistan Region of Iraq is funded by the British Council's Cultural Protection Fund, in partnership with the Department for Digital, Culture, Media and Sport.
For more information on the project and free downloads of all educational materials see: http://culturalheritageprotection.org
First published: 6 September 2019