Herald HE Awards - success for UofG
Published: 6 June 2019
UofG wins awards for Widening Access and Research
The University is celebrating winning two categories in The Herald's Higher Education Awards - Widening Participation for its programme to improve access for non-traditional entrants to its Medical School and for its Runaway Slaves in Britian research project.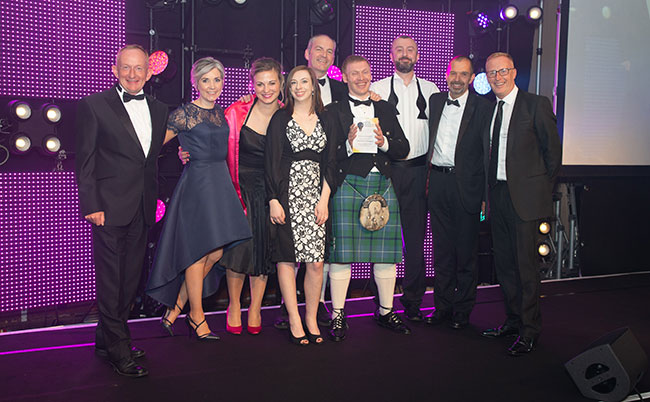 The College of MVLS scooped the Widening Access Award, sponsored by the Scottish Funding Council, for its Glasgow Medical School Access Programmes, which includes the Glasgow Access Programme (GAP) - a one-year pre-med course intended to bridge the attainment gap and prepare promising non-traditional students for success in undergraduate medical studies.
GAP has become a major part of the UofG Widening Participation strategy. It innovates by catering for non-traditional applicants in the most deprived areas of the country, those with care experience, and those from remote/rural backgrounds. GAP targets those most excluded and enables them to benefit from world-class medical education – second only to Oxford in the UK.‌
In June, 2018, a research team from the University of Glasgow launched a digital database which reveals the stories of enslaved and bound people who, after being brought to Britain in the 18th century, had escaped their captivity. The database is a result of the Runaway Slaves in Britain project, a Leverhulme Trust funded research project which aimed to enhance understanding of slavery in Britain and tell the stories of the enslaved who escaped.
The research team, led by Professor Simon Newman, ensured their work reached broad audiences and changed the understanding of the significance of slavery and enslaved people in Scotland. The project website includes further reading and resources designed to make this data useful to school teachers and their pupils. Research from the project inspired the creation of a graphic novel, Freedom Bound, 35 copies of which were sent to every state secondary school in Scotland. In September 2018 the research team published 'Slavery, Abolition and the University of Glasgow', outlining the University's historical links with racial slavery, the first report of its kind in the UK.
The University was shortlisted in a number of other categories:
Enhancing Student Learning - sponsored by QAA Scotland: The Academic Writing Skills Programme (AWSP)
Supporting Student Wellbeing Award - sponsored by Scotwest Credit Union: Counselling and Psychological Service (CaPS)
Outstanding Contribution from a University Student: Jamie Dalgoutte
Research Project of the Year: Dynamic Coast
Outstanding Business Engagement in Universities - sponsored by SQA: Clinical Innovation Zone - Driving Precision Medicine
Outstanding Business Engagement in Universities - sponsored by SQA: Supporting NHS Counter Fraud Services
Outstanding Contribution to the Local Community Award: STEM in the Gorbals
---
First published: 6 June 2019