Prestigious award for UofG photonics researcher
Published: 2 July 2019
Robert Hadfield, Professor of Photonics in the James Watt School of Engineering, has been named as the recipient of the Institute of Physics' James Joule Medal.
A University of Glasgow researcher who has made distinguished contributions to applied physics has been picked to receive a major award.
Robert Hadfield, Professor of Photonics in the James Watt School of Engineering, has been named as the recipient of the Institute of Physics' James Joule Medal.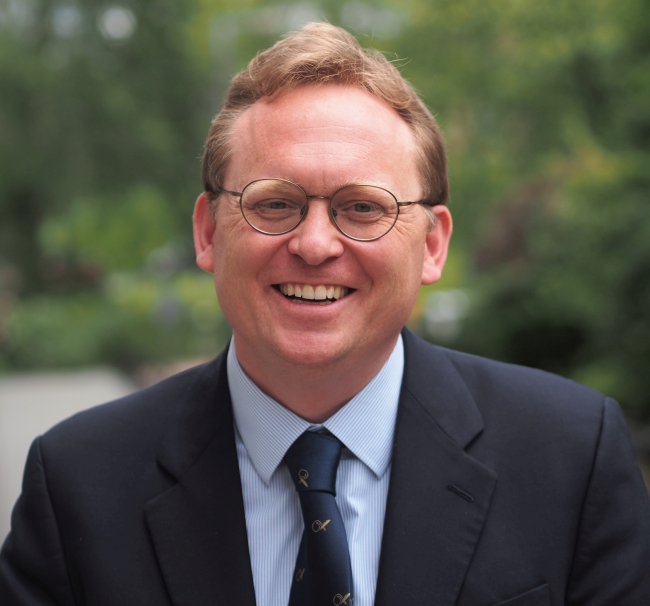 The award is named in honour of the English physicist who pioneered studies of heat and energy in the 19th century. Joule also lends his name to the international unit of energy. This award has been presented since 2008 to researchers who have made significant advances in applied physics.
Professor Hadfield is a leading expert in detection of single photons - individual quanta of light. The ability to detect single photons at infrared wavelengths underpins a host of emerging applications in the quantum technology arena, from secure communications to laser cancer treatment.
Over the past 15 years, Robert has made significant and sustained contributions to the advancement of this technology, through his expertise in superconducting materials and low temperature engineering, and his willingness to foster cross-disciplinary collaborations.
Professor Hadfield said: "I'm delighted to receive the James Joule Medal from the Institute of Physics. Joule's contributions to science and technology remain hugely important and influential today, so it's a tremendous honour to be associated with him through this award.
"I'm very much looking to receiving the award in person at the event later this year."
He leads the University of Glasgow's Quantum Sensors research group and is a co-investigator of the QuantIC quantum technology hub in quantum enhanced imaging. He is a Fellow of the Institute of Physics and was also recently elected Fellow of the Royal Society of Edinburgh, Scotland's national academy.
The Institute of Physics (IOP) is the UK and Ireland's professional body for practicing physicists, and has a rich history of supporting and nurturing talent, providing learning resources to schools, colleges and higher education institutions (HEIs), and of advising science and education policy makers.
Its awards recognise, celebrate and reflect the impact and applications of physics in everyday life, the breadth of the discipline in academia, industry and medicine, and its impact in extraordinary human achievements.
They include awards for technicians, school teachers, researchers at all career stages and levels of academic achievement, and from across the HEI spectrum.
The James Joule Medal, which is made from silver, is accompanied by a prize of £1,000 and a certificate.
Institute of Physics President, Professor Dame Julia Higgins, said: "Every year I am reminded of the rich pool of exceptional talent we have in the UK and Ireland. On behalf of the Institute of Physics, I warmly congratulate all this year's winners.
"As we move rapidly into an ever more technological era, it is so important to encourage, foster and support today's and tomorrow's scientists, science teachers and technicians.
They enable us to live the comfortable, healthy, well-connected lives we have become accustomed to, and they explore new boundaries to enrich our knowledge of the world we inhabit.
"As well as rewarding personal achievement, our awards also celebrate the diversity of our physics community. We are proud that our professional community is comprised of so many sections of society. We will continue to encourage everyone to explore science and will strive to remove the barriers to learning that some encounter, so that everyone who wants to, can learn and enjoy science for as long as they wish."
All award winners will be celebrated at the Institute's annual Awards Dinner, to be held this year on 19 November at the Royal Lancaster London Hotel, where they will be presented by the President with their medal, a prize of £1,000 and a certificate.
---
First published: 2 July 2019