UofG researcher shares in £20m funding for "engineering global visionaries"
Published: 25 April 2019
Professor Daniele Faccio is one of nine Chairs in Emerging Technologies to be funded by the Royal Academy of Engineering.
Professor Daniele Faccio, Professor of Quanmtum Technologies in the School of Physics & Astronomy, is one of nine researchers across the UK to share £20m in funding from the Royal Academy of Engineering, it has been announced.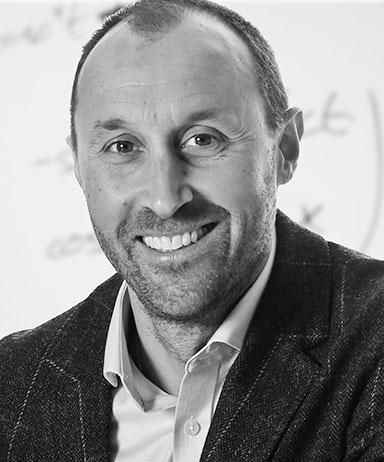 The Academy's research funding awards are being made through its Chairs in Emerging Technologies programme, providing long-term support to nine world-leading engineers across the UK to advance emerging technologies.
Professor Faccio, whose research focuses on artificial intelligence and quantum-inspired imaging, will develop new light-based imaging devices that combine artificial intelligence with emerging quantum detection technologies. The imaging devices developed by Professor Faccio will have a range of applications, including the ability to see inside buildings and behind walls for use in self-driving cars and security systems, and devices that can see inside the body, providing cheap, accessible medical imaging for first-point-of-contact health care.
He said of the award: "I am truly honoured to be awarded the RAEng Chair in Emerging Technology that will give me the support to really focus on things that matter and on creating research with an impact on society - the most exciting aspect is bringing to life ideas that will have an impact on our everyday lives."
Among the other areas of research to receive 10-year funding funding are human-centred robots that can adapt to an individual's assistive needs and light-powered retinal implants that can restore people's vision.
Professor Dame Ann Dowling OM DBE FREng FRS, President of the Royal Academy of Engineering, said: "The new technological areas advanced by our Chairs in Emerging Technologies have the potential to transform our everyday lives, as well as positively impact to the UK's economy and generate new sources of wealth. Engineering is critical to achieving the goals of the UK government's industrial strategy, and investment in emerging technologies means that we can secure our footing in important future markets.
"For these technologies to reach their full potential it is important to invest in the pioneering individuals who advocate for them, as without their vision and foresight it is difficult to identify the products and services of tomorrow."
Dr Dame Frances Saunders DBE CB FREng, who leads the Chairs in Emerging Technologies steering group, said: "It has been a privilege to meet these outstanding individuals who have a passion for applying their engineering and scientific ideas to solving some really challenging problems. Their areas of research are all different, but what unites them is their clear vision and ambition for how they will make a difference through their work. I look forward to seeing what they will achieve over the next 10 years as recipients of these awards."
The nine Chairs in Emerging Technologies are supported through the UK government's Investment in Research Talent initiative. In recognition of the importance of engineering research to the UK, the government has provided the Royal Academy of Engineering with a significant increase in funding to attract and retain the best research talent to the UK and support their work.
---
First published: 25 April 2019