New Head of School of Culture and Creative Arts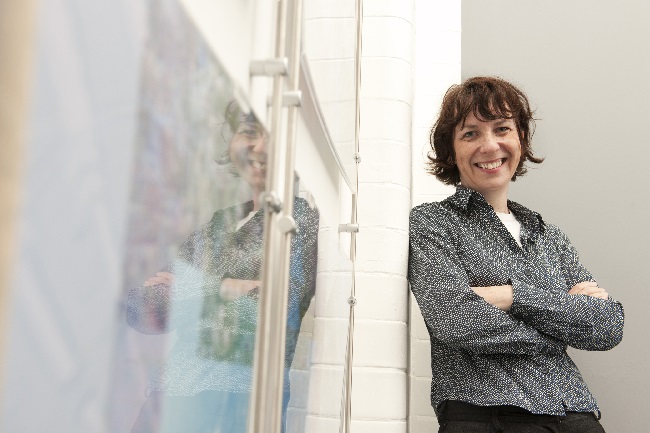 The University of Glasgow has appointed Professor Kate Oakley as the new Head of its School of Culture and Creative Arts, it was announced today (4 October 2018).
Professor Oakley, an expert in cultural policy, cultural and creative industries, and regional development, has taken up her new post this week.
She is joining the University's College of Arts at an exciting time for Glasgow's creative industries. The city has gained an international reputation as a creative innovation leader and cultural powerhouse.
The cultural and creative economies is one of the University's six research beacons – which are cross-disciplinary areas of excellence.
Professor Oakley has joined the University from the University of Leeds and succeeds Professor Dimitris Eleftheriotis, University of Glasgow's Professor of Film Studies. The School of Culture and Creative Arts is part of the University's College of Arts.
Professor Roibeard Ó Maolalaigh, Vice Principal and Head of the College of Arts at said: "I am delighted to announce the appointment of Professor Kate Oakley. Professor Oakley brings considerable expertise in the cultural and creative industries to her new role as Head of School.
"She will play a major leadership role in working to enhance the visibility and impact of the University, its research and knowledge exchange in the cultural and creative sector.
"Professor Oakley will be working with our partners in Glasgow and beyond to support the city's ambitions to be a leading and vibrant centre of creativity and enterprise."
Professor Oakley said: "This is a great time to be working in Glasgow with the new College of Arts building and the University and city's focus on the cultural and creative industries.
"In my new role, I'm keen to maintain and develop the University's traditions of critical engagement in policy and practice.
"The University and the city of Glasgow have a superb partnership approach. I am really looking forward to supporting the city's aspirations to continue growing a vibrant cultural and creative arts sector in Glasgow.
"I am also look forward to working with the outstanding and talented staff and students in the School of Culture and Creative Arts, College of Arts, as well as with the wider University community."
Professor Sir Anton Muscatelli, the Principal and Vice-Chancellor of the University of Glasgow, said: "I am delighted that the College of Arts has made such a strong appointment to the new Head of School for Culture and Creative Arts.
"Professor Oakley is a wonderful academic talent and will be a great addition to the University of Glasgow.
"I am confident that she will use her considerable expertise to grow our reputation, build new connections and partnerships and enable Culture and the Creative Arts staff and students to continue to flourish at Glasgow."
---
For more information please contact Aine Allardyce in the University of Glasgow Communications and Public Affairs Office on 0141 330 7126 or email aine.allardyce@glasgow.ac.uk
Kate Oakley Biography
Before joining the University of Glasgow Kate Oakley was Professor of Cultural Policy at the School of Media and Communication, University of Leeds. She was previously Head of the Centre for Cultural Policy and Management at City University, London and a Visiting Professor at the University of the Arts London.
She came into academia following careers as a journalist, market researcher and civil servant and for 15 years she ran a successful consultancy and research business in the cultural sectors.
Her portfolio of projects included: work on cultural and creative industry strategies; work on the social impacts of culture and the arts; work on skills and employment in the cultural industries and cultural policy advice at a variety of spatial levels.
Recent books include Cultural Policy with David Bell (Routledge, 2015) and Culture, Economy and Politics: the case of New Labour, with David Hesmondhalgh, David Lee and Melissa Nisbett (Palgrave, 2015). She is currently researching the role of arts and culture in sustainable prosperity as part of the Centre for the Understanding of Sustainable Prosperity Project (http://www.cusp.ac.uk/).
First published: 4 October 2018