Processed meat may increase breast cancer risk
Consumption of processed meat may increase the risk of breast cancer, according to a new study.
The paper, published in the European Journal of Cancer, confirmed findings of carcinogenic risk of processed meat and suggested the overall association is largely driven by the risk of post-menopausal breast cancer.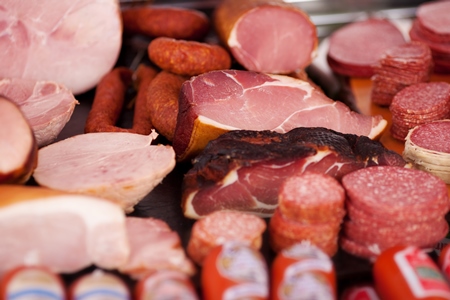 The study, led by Professor Jill Pell, Director of the Institute of Health and Wellbeing, also found red meat consumption was not associated with the risk of breast cancer.
The researchers studied data from the UK Biobank (which recruited 273,466 women aged 40–69 years from the general population between 2007 and 2010 which collected information on meat consumption). They then included the results in a meta-analysis of prospective cohort studies using rigorous criteria.
Among the 262,195 women in the UK Biobank that were included in the study, those who consumed processed meat were at a higher risk of breast cancer; independent of sociodemographic, lifestyle, obesity and dietary factors included in this study.
The paper, 'Red and processed meat consumption and breast cancer: UK Biobank cohort study and meta-analysis' is published in The European Journal of Cancer.
---
Enquiries: ali.howard@glasgow.ac.uk or elizabeth.mcmeekin@glasgow.ac.uk // 0141 330 6557 or 0141 330 4831
First published: 3 January 2018