Scotland's first missing persons framework
Preventing people from going missing and limiting the harm associated with such incidents are at the heart of a new national strategy.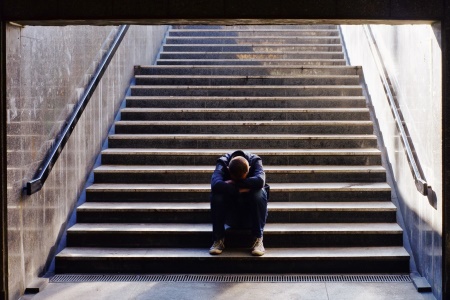 The National Missing Persons Framework for Scotland is being launched at a conference today on 'Returned missing people', co-organised by University of Glasgow (#ReturnedMissing).
The conference will bring together Police Scotland, academics, local authorities and the third sector to deal consistently and appropriately with incidents of people going missing.
Minister for Community Safety Annabelle Ewing said: "Every year over 30,000 people are reported missing to Police Scotland and around two thirds of these are children and young people, who are especially vulnerable to harm and exploitation.
"We must be able to understand and deal with the issues that lie behind individual cases and, while Scotland already has the right set of policies in place as well as a wealth of good practice, we need a consistent and coherent, multi-agency response .
"The National Missing Persons Framework for Scotland will ensure such a response is in place and is founded on a close collaboration between the Scottish Government, Police Scotland, local authorities, NHS Scotland and a number of third sector organisations.
"The framework focuses on preventing people from going missing in the first place and on limiting the harm associated with these episodes, and sets out the roles and responsibilities of each agency.
"I believe that this is a major step forward in our efforts to protect some of Scotland's most vulnerable individuals and ensure that the families and loved ones left behind are supported."
Professor Hester Parr from the University of Glasgow added: "Research evidence shows that returned missing people and their families need support and intervention from a range of agencies, primarily to stop future missing episodes. The National Framework is an important first step in providing the governance needed to protect missing persons and it is appropriate to launch it at a unique conference on questions of 'Return'.
"The Scottish Government has taken a critically important step in responding to the missing persons issue with this Framework. Understanding the legacy of this progressive action will be a priority for those involved in this sector."
Barnardo's Scotland Director Martin Crewe said: "Runaway and missing children and young people put themselves at considerable risk and are a prime target for sexual predators. They are also much more likely to suffer physical abuse, become a victim of crime or get involved with drink or drug abuse. We therefore, very much welcome the introduction of the National Missing Persons Framework for Scotland that aims to prevent young people going missing.

"For those who are identified as at risk of going missing, we must recognise that there are reasons for their actions and not assume that a child going missing is just being difficult. Introducing preventative measures such as return home interviews can be a great help in understanding the reasons why the child or young person ran away and assist them to understand the risks leading to fewer episodes of running away."
Police Scotland Assistant Chief Constable Mark Williams said: "Police Scotland deals with over 20,000 missing person investigations every year. Thankfully, over 99% of people are found safely but it highlights the scale of the challenge society faces. That's why it is so important that we work together to better understand the complex reasons why people go missing in the first place.
"This new strategy puts working collectively at its very heart to tackle the issue at its root cause whilst also providing an important framework for supporting missing people and their families during times of crisis."
---
Further information: Communications Office, University of Glasgow. Tel 0141 330 3535 / media@glasgow.ac.uk
First published: 10 May 2017