Record-breaking four MVLS researchers named as Fellows of the Academy of Medical Sciences
A record-breaking number of four MVLS researchers have been named as Fellows of the Academy of Medical Sciences.
The new Fellows are:
Professor Andrew Biankin, Regius Professor of Surgery, Director Wolfson Wohl Cancer Research Centre, Institute of Cancer Sciences
Professor Jill Pell CBE, Director of Institute of Health and Wellbeing
Professor Owen Sansom, Deputy Director, Beatson Institute for Cancer Research
Professor Rhian Touyz, British Heart Foundation Professor and Chair in Cardiovascular Medicine; Director, Institute of Cardiovascular and Medical Sciences
The four MVLS professors were among 46 world-leading UK researchers elected to the prestigious academy this year.
Founded in 1998, the Academy of Medical Sciences is the independent body in the UK representing the diversity of medical science. The Fellows have been elected for their contribution to biomedical and health research, the generation of new knowledge in medical sciences and its translation into benefits to society.
Professor Anna Dominiczak, Vice Principal and Head of the College of MVLS, said: "It is a huge honour for my colleagues to be elected to the AMS and recognises the immense contribution each of them has made within their respective fields.
"We are particularly delighted to see four of them made Fellows this year, which is a record number for the University and a reflection of the talent we have within the College of MVLS."
Professor Andrew Biankin is a surgeon-scientist whose work on pancreatic cancer has ensured it is one of the best genetically characterised cancers. His research goals are to improve outcomes for individuals with pancreatic cancer through the development of early detection and novel therapeutic strategies based on molecular phenotyping and the delineation and implementation of biomarkers that facilitate clinical decision-making. He contributes to the International Cancer Genome Consortium.‌
Prof Jill Pell is the Henry Mechan Professor of Public Health. Her research covers epidemiology and natural experiments and often uses e-health records and record linkage. Her main research interests are chronic diseases, especially cardiovascular disease and diabetes, maternal and child health, obesity and tobacco control.
Prof Pell said: "I feel honoured to have been awarded Fellowship of the Academy of Medical Sciences. The Academy has played a leading role over many years in ensuring that UK health research is both high quality and high impact."
Prof Owen Sansom's research focuses on colorectal cancer and understanding the early changes associated with intestinal neoplasia in order to identify both novel markers of the disease as well as new targets for therapy.
Prof Sansom's said: "I'm hugely honoured to be elected to such a prestigious academy. I'd also like to thank all my lab members (present and past) who have supported me in our studies understanding the key driver mutations in colon and pancreatic cancers."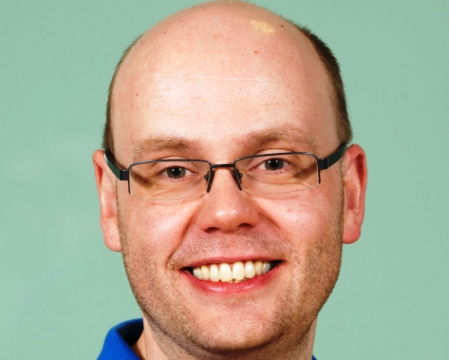 Prof Rhian Touyz is a clinician scientist whose main focus of research relates to molecular, cellular and vascular mechanisms of hypertension. Her areas of research include clinical and experimental hypertension, signal transduction, oxidative stress, ion transport, vascular biology, adipose tissue biology and diabetes. She has a particular interest in translational and clinical research.
Prof Touyz said: "I feel truly honoured and humbled to be made a Fellow of the Academy of Medical Sciences. As an organisation, the AMS plays a very important role in promoting excellence in research in the medical sciences that has a direct benefit on people's health in the UK and around the world, and I look forward to being part of that."
Professor Sir Robert Lechler PMedSci, President of the Academy of Medical Sciences said: "As we elect new Fellows each year, the Academy continues to grow as a unique and productive hub of the best minds in UK medical science. Our expanding and evolving Fellowship allows the Academy to play a vital role in tackling the major health challenges facing society today and in the future.
"The election of these 46 exceptional biomedical and health researchers is a well-deserved honour. Each newly elected Fellow has made an outstanding impact in the community, contributing to the development of better healthcare – from fundamental scientific understanding to the prevention, diagnosis and treatment of disease. I am delighted to welcome them to the Academy and greatly look forward to working with them all in the future."
The new Fellows will be formally admitted to the Academy at a ceremony on 28 June 2017.
---
Enquiries: ali.howard@glasgow.ac.uk or elizabeth.mcmeekin@glasgow.ac.uk // 0141 330 6557 or 0141 330 4831
First published: 8 May 2017