International award for Technology Education lecturer
A lecturer in Technology Education in the School of Education is one of six experts in his field to have been awarded a place in the International Technology and Engineering Educators Association's 21st Century Leadership Academy.
Dr David Morrison-Love is the only non-American to have been selected to participate in the ITEEA programme.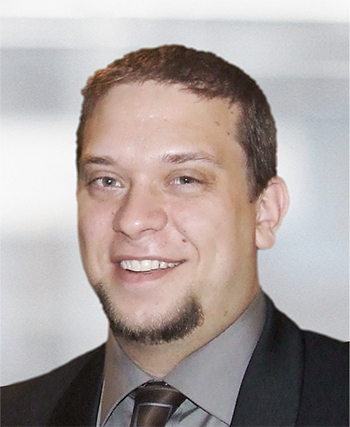 He was nominated for the year-long placement in the leadership programme as a result of a presentation he gave at a conference in Hong Kong in January 2015 on his work and thinking around developing pupils' technological problem-solving skills.
He graduated from the University of Glasgow in 2001 and taught Technology Education at Braes High School in Falkirk for eight years. During that time he also undertook a research-based PhD in Technology Education – also from the University of Glasgow.
His work currently focuses on Technology and Engineering education within the context of STEM (Science Technology Engineering and Mathematics) education.
Dr Morrison-Love said: "The work developed from my PhD identifies where key differences in knowledge and process lie between pupils who are more and less successful at solving technological problems as a basis to shape teaching approaches. Linked to this is a developing focus on the ways in which subjects are conceptualised and how this relates to consideration and decisions about curriculum, pedagogy and assessment. In a forthcoming paper in the Journal of Philosophy of Education I propose transformation as a new way of conceptualising the technological activity of pupils in classrooms."
He added: "The skills, knowledge and capacities offered by STEM subjects are being recognised as ever more critical to social-economic development following the recent financial difficulties. The leadership programme will provide me with the opportunity to work with some of the leading thinkers in the technology and engineering education field.
"It is my hope that this will help me shape my on-going research in ways that enhance our theoretical understanding and inform policy and practice decisions about learning and teaching in Scottish classrooms – STEM offers a form of interdisciplinary learning and we do not yet fully understand how it can be coherently and effectively realised in schools."
Find out more
---
First published: 8 March 2016