Stroke is largely preventable, with hypertension confirmed as biggest risk factor, according to global study
Ten potentially modifiable risk factors account for 90% of strokes worldwide, but regional variation should be considered, says a new global collaborative study published in the Lancet and co-authored by Peter Langhorne, Professor of Stroke Care at the University of Glasgow's Institute of Cardiovascular and Medical Sciences (ICAMS).

The study also found hypertension (high blood pressure) remains the single most important modifiable risk factor for stroke, and the impact of hypertension and nine other risk factors together account for 90% of all strokes.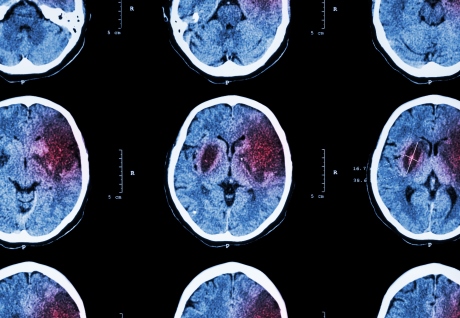 ‌‌
Although the same ten risk factors were important, and together accounted for 90% of stroke risk in all regions, the relative role of some individual risk factors varied by region, which the authors say should influence the development of strategies for reducing stroke risk.
The study consisted of an analysis of nearly 27000 people from every continent in the world (INTERSTROKE) and sought to identify the main causes of stroke in diverse populations, young and old, men and women, and within subtypes of stroke. INTERSTROKE is a large, standardised, global, case-control study examining the role of conventional and emerging risk factors for stroke that was coordinated by the Population Health Research Institute at McMaster University, Canada, who led the study.
The University of Glasgow coordinated the UK part of this initiative through an office run by Prof Langhorne (ICAMS) and Scottish Stroke Research Network (SSRN) staff at GRI with grant support from Chest Heart and Stroke Scotland and the Stroke Association.
Professor Langhorne, who coordinated the UK component of the research, said; "The exciting findings of this study are the confirmation that stroke is a highly preventable disease. Also we now have crucial information to help design prevention programmes tailored to the needs of different regions of the world".
Professor Langhorne was aided by the Scottish Stroke Research Network (SSRN) staff at GRI with grant support from Chest Heart and Stroke Scotland and the Stroke Association.
Stroke is a leading cause of death and disability, particularly in low-income and middle-income countries. The two major types of stroke include ischaemic stroke (caused by blood clots), which accounts for 85% of strokes, and haemorrhagic stroke (bleeding in the brain), which accounts for 15% of strokes. Prevention of stroke is a major public health priority, but needs to be based on a clear understanding of the key preventable causes of stroke.
The study's final report of 13447 stroke cases and 13472 matched identified that, although there were some regional variations in the relative importance of risk factors, ten potentially modifiable factors could account for about 90% of stroke risk. These were blood pressure, physical activity, lipids, diet, obesity, psychosocial factors, smoking, cardiac causes, alcohol consumption, and diabetes mellitus. This information should support the development of region-specific prevention programmes.
---
enquiries: ali.howard@glasgow.ac.uk or elizabeth.mcmeekin@glasgow.ac.uk / 0141 330 6557 or 0141 330 4831
First published: 16 July 2016