University of Glasgow scientists will share in an £8m boost from Cancer Research
Scientists in Glasgow are set to receive a major cash boost from leading charity Cancer Research UK.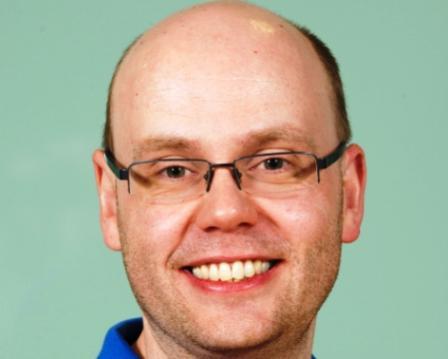 The charity is planning to invest around £8 million over the next five years in ground-breaking work at the Cancer Research UK Glasgow Centre*.
Glasgow was chosen by an international panel of experts as one of just 13 locations to secure funding in the latest review of the Cancer Research UK Centres network of excellence.
The Cancer Research UK Glasgow Centre is a world leader in pancreatic cancer research, turning their discoveries into potential new treatments and testing them in clinical trials. Survival among pancreatic cancer patients is low, but the clinical research in Glasgow could play a key role in changing this and improving patients' chances of beating the disease.
Research in Glasgow is also focused on bowel, prostate and ovarian cancer, as well as leukaemia.
The Centre will build on Glasgow's world class research in the areas of drug discovery and understanding how cancer spreads around the body, as well as its strong expertise in the genetics underpinning cancer and looking at ways to make treatments more precise.
The Glasgow scientists are also working to make new discoveries in fundamental cell biology, and helping translate them into new treatments.
A key part of the Centre's funding will involve training the next generation of cancer researchers – including 15 PhD students – to ensure that the brightest scientists are attracted and supported in their career in cancer research.

The Cancer Research UK Glasgow Centre is a partnership between the charity, the Cancer Research UK Beatson Institute, NHS Greater Glasgow & Clyde, and the Universities of Glasgow and Strathclyde.
Professor Owen Sansom, interim director at the Cancer Research UK Beatson Institute, said: "This investment is fantastic news for cancer research in Glasgow. The city is home to a thriving community of world class cancer scientists and doctors, who are working to reduce the devastating impact of this disease, not only locally, but around the world.
"This award means we will be able to further develop our work in translational research – getting cutting-edge discoveries from the laboratory to patients and learning as much as possible from patients to initiate new research."
Every hour, four people are diagnosed with cancer in Scotland.**
Victoria Steven, Cancer Research UK spokesperson for Scotland, said: "This award is recognition of the fantastic research taking place in Glasgow.
"One in two of us will be diagnosed with cancer at some point in our lives - so it's reassuring to know that, thanks to our supporters, Cancer Research UK is able to fund some of the best and most promising research here, in Glasgow, to help more people survive."
This Christmas, Cancer Research UK is launching its 'Right Now' campaign, which shines a light on the men, women and children facing cancer every day and urges people in Scotland to take action in the fight against the disease.
Victoria continued: "People across Scotland hear the words 'you have cancer' every day. Our campaign aims to highlight the huge emotional and physical impact that those words have on a patient and their loved ones.
"Survival has doubled since the early 1970s and Cancer Research UK's work has been at the heart of that progress – but every step our doctors, nurses and scientists take relies on donations from the public and the tireless fundraising of our supporters.
"For this reason, we're asking everyone in Glasgow to take action, right now, and play their part in helping to beat cancer sooner. From signing up for Cancer Research UK's Race for Life, pledging to drop the drink in January with Dryathlon or volunteering in one of our shops, we're urging the people of Glasgow to help shape a better future for everyone diagnosed with cancer."
---
ali.howard@glasgow.ac.uk or elizabeth.mcmeekin@glasgow.ac.uk // 0141 330 6557/4831
First published: 20 December 2016