Academic advisor appointment for Chris Chapman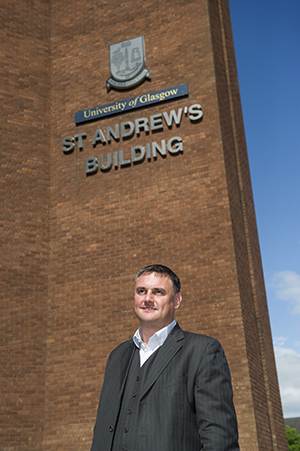 Professor Chris Chapman, Chair in Educational Policy and Practice and director of the Robert Owen Centre for Educational Change at the University of Glasgow has been appointed as Senior Academic Advisor to the Scottish Attainment Challenge.
The appointment was announced by Dr Alasdair Allan, Minister for Learning, Science and Scotland's Languages, in a speech at the University of Edinburgh's Moray House School of Education to celebrate 50 years of Scottish comprehensive education on Tuesday 27 October.
Dr Allan said: "I am very pleased to announce the appointment of Professor Chris Chapman who will take up the role of Senior Academic Advisor to support the development and implementation of the Scottish Attainment Challenge.
"We will be drawing on Professor Chapman's significant expertise in the field of educational attainment to ensure that the improvement journeys our schools embark on are supported by the most robust research, evidence and professional advice on what works."
The Scottish Attainment Challenge was launched in February of this year to tackle inequality in education.
Professor Chapman said "I am delighted to be working in partnership with the Scottish Government and other key stakeholders to support The Scottish Attainment Challenge. This is an exciting opportunity for Scotland to create a more equitable education system where all can achieve, irrespective of their background."
‌Professor Chapman joined the University of Glasgow in January 2013. Prior to this he was Professor of Education at the University of Manchester and previously held academic and research posts at the universities of Nottingham and Warwick. Before moving into academia, he taught in challenging secondary schools in Birmingham where he undertook a part-time MA before completing his Ph.D thesis on intervention and improvement in schools in challenging circumstances.
---
Media enquiries: media@glasgow.ac.uk
First published: 27 October 2015