Dream collaboration for Shakespeare's 400th anniversary
Four of Scotland's leading education and arts institutions are joining forces to create a unique collaboration of music, dance, drama and visual arts to celebrate the life, work and legacy of Shakespeare.
The University of Glasgow, the Royal Conservatoire of Scotland, the Glasgow School of Art and the BBC Scottish Symphony Orchestra are coming together for the first time to create New Dreams, an ambitious, multi-arts experience spanning several months, combining performances, screenings, music and exhibitions, and involving hundreds of students, artists, designers, and academics.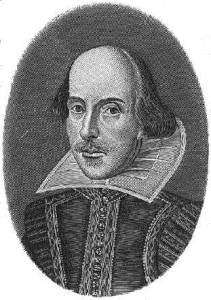 New Dreams is a joint celebration of Shakespeare's life and will feature new work in what will be an ambitious and ground-breaking project inspired by themes in Shakespeare's A Midsummer Night's Dream.
Leading Scottish theatre director Graham McLaren, the man behind critically-acclaimed National Theatre of Scotland productions including The Tin Forest and In Time O' Strife, has been appointed Artistic Director of the culmination of the festival a performance entitled Dream On!
McLaren will be curating and directing the work of students and professional artists and academics from all four partners in a multi-media immersive performance to be screened, performed and exhibited in the University of Glasgow's Bute Hall and Cloisters on Saturday, 23 April 2016 – the 400th anniversary of Shakespeare's death. This will be one of his final projects in Scotland before taking up his new role as co-Director of the Abbey Theatre in Dublin.
Graham McLaren, newly-appointed Artistic Director of Dream On! said:"Thirty years ago I was taken to the Royal Conservatoire of Scotland (then RSAMD) by a wonderful, canny drama teacher to watch Shakespeare for free. I sat in the Old Athenaeum Theatre and, quite simply, a fire in me ignited and a lifelong love of this great institution started.
"You will understand then the real privilege I feel leading RCS students with such a remarkable array of local and international collaborators and artists in what is certain to be Scotland's most significant response to celebrate Shakespeare's 400th anniversary."
Professor Anton Muscatelli, Principal of the University of Glasgow, said: "We are extremely proud to be hosting what will undoubtedly be a memorable event. The University of Glasgow will play centre stage in what will be a creative, inspiring evening of performance, dance and music. A fitting tribute to William Shakespeare on the 400th anniversary of his death. A man whose own artistic skills and creativity helped shape the English language and English literature around the world.
"One of our aims is always to make clear that the University of Glasgow is a resource for everyone. This fabulous event will showcase our wonderful buildings and open up our campus in a creative and inclusive way."
Professor Jeffrey Sharkey, Principal of the Royal Conservatoire of Scotland, said: "I'm delighted that students and staff from across the Royal Conservatoire of Scotland will be at the heart of this wonderful new celebration of Shakespeare created in partnership in Glasgow for people in the city, in Scotland and beyond to enjoy.
"This is one of the biggest and most collaborative celebrations of Shakespeare ever created and staged in Scotland. So, as the nation's centre of excellence for performing arts education, it's a real pleasure for RCS to be working in partnership with committed and talented students and colleagues from other world-class organisations and institutions to celebrate Shakespeare, to create something new and exciting and to showcase the rich diversity of international talent we have here in Glasgow."
Gavin Reid, Director BBC Scottish Symphony Orchestra, said: "We believe this is one of the most ambitious Shakespeare celebrations taking place in Scotland next year and the BBC Scottish Symphony Orchestra are proud to be partnered with some of Scotland's most renowned creative institutions."
Professor Tom Inns, Director of The Glasgow School of Art, said: "The Glasgow School of Art is delighted to be a partner in this exciting collaboration working in collaboration with some of Glasgow's leading academic institutions and performers. Glasgow is celebrated internationally as a centre of creativity. Our design students will employ cutting-edge techniques in the production giving the celebration a truly contemporary feel and ensuring the genius of Shakespeare's work is communicated to the 21st century audience."
---
Media information: jane.chilton@glasgow.ac.uk / 0141 330 7126
First published: 10 November 2015