Major awards for University of Glasgow chemists
Researchers from the University of Glasgow's School of Chemistry have been recognised with major awards from the Royal Society of Chemistry.
The Royal Society of Chemistry's Prizes and Awards recognise achievements by individuals, teams and organisations in advancing the chemical sciences.
Professor Stephen Clark, Head of the School of Chemistry, has been named as the recipient of the Royal Society of Chemistry Bader Award, and Professor Lee Cronin, Regius Chair of Chemistry, receives the Royal Society of Chemistry Tilden Prize.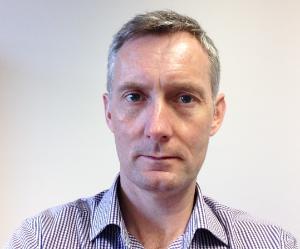 Professor Clark was recognised for his research on the development of new methods and strategies that allow complex organic molecules to be synthesised rapidly from simple bulk chemicals. The award recognises eminence in the field of organic chemistry.
A chemistry graduate of the University of Edinburgh in the 1980s, Professor Clark, born in Banff and raised in Jedburgh in the Scottish Borders, has won numerous accolades for his research, including the Novartis European Young Investigator Award in 2004. His work is centred on the construction of complex natural products of marine and terrestrial origin that possess potent biological activities such as anti-cancer or anti-microbial activities.
Professor Clark said: "I am delighted to have won the Bader Award from the Royal Society of Chemistry in recognition of my research in synthetic organic chemistry. The Award has really come about as a result of the skill, dedication and hard work of current and former members of my research team at the University of Glasgow and those who worked in my group at the University of Nottingham earlier in my career. I am very grateful to all the outstanding young scientists who have worked with me over the past two decades."
Professor Cronin is known for his creativity in chemistry. He is trying to build life from scratch in his laboratory (inorganic biology), redefine synthetic biology as well as looking at programmable matter, biology, complex chemistry, and medicine.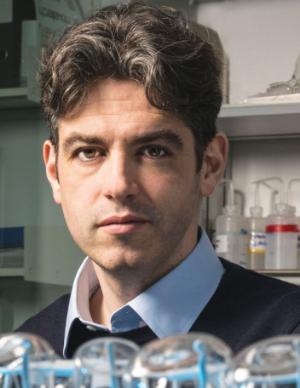 In 2011 he invented the concept of reactionware which uses 3D printing to build test tubes and 3D printers as chemical robots. Professor Cronin's lab has over 50 members, £25M+ of research funding, he has published over 300 papers and given over 250 professional talks.
The Tilden Prizes are awarded for advances in chemistry. Professor Cronin will receive £5000, a medal and certificate, to be presented at an awards ceremony in November. He will also complete a UK lecture tour.
Professor Cronin said: ""I am surprised and honoured to be awarded a 2015 Tilden Prize - this is a great recognition of our work and I am proud of the effort and dedication of my research group and collaborators who have contributed so much to this area of research."
Dr Robert Parker, Chief Executive of the Royal Society of Chemistry, said: "It is always a pleasure to recognise excellence in the chemical sciences and I am pleased to acknowledge the illustrious achievements of our prize and award winners this year.
"Whether they work in research, industry or academia, our winners are the very best in their fields, and they can be very proud to follow in the footsteps of some of the most influential and important scientists around the world.
"In a complex and changing world, chemistry and the chemical sciences are vital in responding to some of humanity's biggest challenges and our prize and award winners are at the forefront of meeting that challenge."
Award/prize winners are evaluated for the originality and impact of their research, as well as the quality of the results which can be shown in publications, patents, or even software. The awards also recognise the importance of teamwork across the chemical sciences, and the abilities of individuals to develop successful collaborations.
---
Media enquiries: ross.barker@glasgow.ac.uk / 0141 330 3535
First published: 5 May 2015