University academic appointed to British Academy
Issued: Fri, 20 Jul 2012 09:25:00 BST
Professor Nigel Leask has been awarded one of the highest honours available to academics in the humanities and social sciences in the UK by being appointed as a Fellow of the British Academy.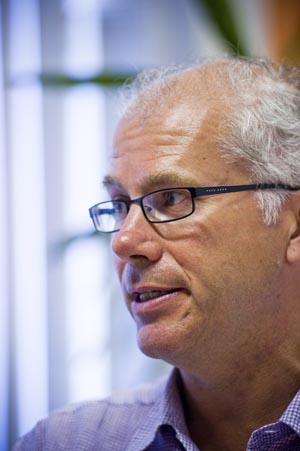 At its Annual General Meeting (19 July 2012), the British Academy elected 38 new Fellows. Each of them is a highly distinguished academic, recognised for his or her outstanding research. The Fellows represent the full range of the Academy's subject areas from early literature to law.
Professor Leask was awarded his Fellowship for his innovative research on British Romantic understanding of empire, travel and the east and more recently his prizewinning study of Burns and Pastoral has placed him at the cutting edge of scholarship in the UK
Sir Adam Roberts, President of the Academy said: "The new Fellows, who come from 23 institutions across the UK, have outstanding expertise across the board – from social policy and government, to sign language and music. Our Fellows play a vital role in sustaining the Academy's activities - from identifying excellence to be supported by research awards, to contributing to policy reports and speaking at the Academy's public events. Their presence in the Academy will help it to sustain its support for research across the humanities and social sciences, and to inspire public interest in these disciplines."
Professor Anton Muscatelli, Vice-Chancellor and Principal of the University of Glasgow, said: "The University is delighted that Professor Leask has been appointed as a Fellow of the British Academy. This represents one of the very highest academic accolades that it is possible to achieve and is testament to his outstanding contribution in English and Scottish Literature at the University of Glasgow and beyond".
---
For more information or interviews, please contact Kate Rosser Frost, Press & PR Manager at the British Academy on k.rosserfrost@britac.ac.uk or 020 7969 5263.
The British Academy, established by Royal Charter in 1902, is the national body that champions and supports the humanities and social sciences. It aims to inspire, recognise and support excellence and high achievement across the UK and internationally. For more information, please visit www.britac.ac.uk