Glasgow appoints leading economist
Leading UK economist, Professor Charles Nolan is to take up the Bonar Macfie Chair* in Economics at the University of Glasgow.
Charles Nolan (42) was educated at the University of Strathclyde and Birkbeck College, University of London. He worked for eight years as an economist at the Bank of England and has taught at the University of Reading, UK and was Reader in Economics at the University of Durham, UK. He is a member of the European Monetary Forum.
Professor Nolan joins Glasgow from the University of St. Andrews. His research interests include quantitative general equilibrium macroeconomics and monetary theory, international finance and business cycle analysis.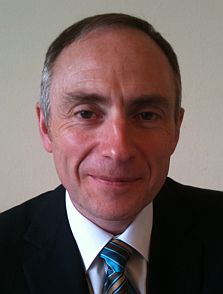 The Head of Business School, Professor Farhad Noorbakhsh said: "My colleagues and I are extremely pleased with the appointment of Professor Charles Nolan to the Bonar-Macfie Chair of Political Economy in Economics and the Business School. Professor Nolan is a well-known and world-class scholar in his field of macroeconomics and financial economics. He is a member of the American Economic Association, Econometric Society, The European Monetary Forum and also worked for the Bank of England as a Senior Economist for a number of years. He has published widely in his field, particularly in the leading international economics journals. Professor Nolan will bring a great deal of leadership and experience to the Business School at this important time of change and we are honoured to have him as our colleague."
"I am immensely excited, and also a little daunted, about joining the Economics Department at Glasgow," said Professor Nolan. "It is a world-class department, within a world-class University whose strength in Economics goes back to the very origins of the discipline through its founder, Adam Smith. But the future is equally bright: the new Business School will help ensure that economics continues to thrive at Glasgow University and I am thrilled to be part of the team of staff and faculty that will help shape that future. It is an honour, a privilege and I can't wait to get started."
Further information:
Martin Shannon, Senior Media Relations Officer University of Glasgow Tel: 0141 330 8593
* The James Bonar Chair of Economics was founded in 1962, and named for the University graduate and distinguished political economist, James Bonar (1851-1942). The title was changed to the Bonar-Macfie Chair of Political Economy in 1990, in honour of Alec Lawrence Macfie (1898-1980) the Adam Smith Professor of Political Economy from 1946 until 1958 and the Dean of Faculties, 1974 to 1978.
---
First published: 30 July 2010