University study shows fall in heart attacks
A University of Glasgow study has found a 17 per cent fall in admissions for heart attacks in the first year after the smoking ban came into force.
The evaluation, led by Professor Jill Pell from the University's BHF Cardiovascular Research Centre, found that after the legislation came into force there was a 17 per cent reduction in heart attack admissions to the hospitals.
This compares with an annual reduction in Scottish admissions for heart attack of 3 per cent per year in the decade before the ban.
It says the quality of air in pubs is now equivalent to that found outdoors.
Exposure to second-hand smoke north of the border is down by 40 per cent among adults and children, the study added.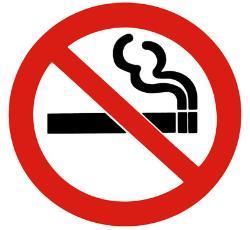 Professor Pell said: "The primary aim of smoking bans is to protect non smokers from the effects of passive smoking.
"Previous studies have not been able to confirm whether or not that has been achieved. What we were able to show is that among people who are non-smokers there was a 20% reduction in heart attack admissions.
"This confirms that the legislation has been effective in helping non-smokers."
The heart attack admissions to the nine study hospitals account for 63 per cent of all Scottish admissions for heart attack.
The figure is included in one of a series of research papers to be presented at an international conference discussing the impact of the smoking ban on Scotland's health, air quality and society.
Public Health Minister Shona Robison said: "This impressive research showcases the benefits of the ban to Scotland on the world stage. I am delighted that public health experts from across the world have come to Edinburgh to hear first-hand how the ban has benefited the nation.
"More and more countries in Europe and across the rest of the world are now following suit by banning smoking in public places and I am proud that Scotland led the way in the UK."
Deputy Chief Medical Officer Professor Peter Donnelly said: "This raft of research demonstrates the significant public health benefits that the smoking ban is already having in Scotland.
"It provides evidence that the legislation is improving the health of everyone in Scotland - including smokers, non-smokers, children and barworkers.
"One of the most important findings is the reduction in heart attacks. We believe that the smoking ban was a large contributory factor to this drop.
"I am confident that we will continue to see the positive effects of the ban in years to come."

---
First published: 10 September 2007