Important Exam Update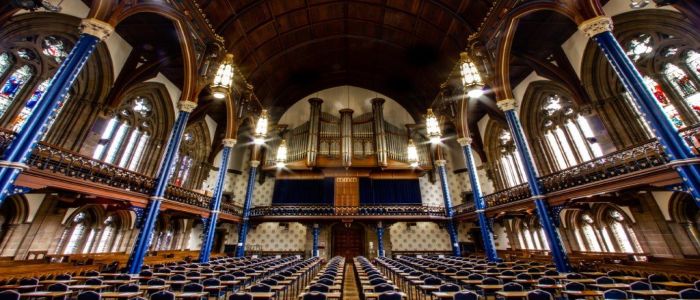 Dear Students,
We hope you are keeping well; we are writing to you today with information about the Spring exam diet 2022.
During the last two years, because of the pandemic, almost all exams in the University have been online. This academic session, in the same way that we have been able to increase our teaching on campus, we are also now in a position to re-introduce some on-campus exams for some courses. For the first time, the University will be offering a mix of on-campus and online exams during the Spring 2022 exam diet. This email explains what that means for you, points you to sources of information and confirms which classes will have exams on-campus, in advance of the publication of the detailed exam timetable.
Exam Arrangements and Key Dates
With this mix of online and on-campus exams, a key priority in the exam planning is to make sure that:
Students who are currently studying wholly online and are not in the UK are not required to travel to the University for their exams
All students taking an exam are treated in the same way
Students who have on-campus exams do not also have an online exam on the same day because of the travel difficulties this would create for commuting students.
To make sure that we do not combine online and on-campus exams for any student on the same day, it is possible that the exam period will need to be extended slightly. Detailed planning is still underway but, as shown on the Registry webpages, we may need to begin the exams three days earlier than usual (on the 20 April) and finish them two days later than usual (on the 24 May). Even if we need to do this, the exam period will not go beyond the official end date of Semester 2 as shown on the Session Dates.
In keeping with our usual exam planning schedule, the detailed exam timetable will be published in the week of the 21 March. At that point, you will be able to see the date and time of all your exams. We will write to you again when the timetable is ready.
Schools that will have a mixed diet with some on-campus exams
Seven Schools will have some of their exams on-campus. In some Schools, this will only be a very small number of exams.
Adam Smith Business School
James Watt School of Engineering
School of Chemistry
School of Critical Studies
School of Medicine, Dentistry & Nursing
School of Physics & Astronomy
School of Veterinary Medicine
If you are studying courses in one of these Schools, you can visit this website to see whether any of your courses will have an on-campus exam. Any School not listed here will have all their exams online.
Information and Study Advice
You can find further sources of advice and guidance about exam preparation on the exam guidance webpages.
We have also created a set of FAQs to fully explain the rationale for the mix of online and on-campus exams, and what this means for you.
As noted above, we will write to you again during the week of the 21 March 2022 with further information about the exams. In the meantime, if you have questions about your exams, you should contact your Schools.
With best wishes,
Moira & Jill
Professor Moira Fischbacher-Smith, Vice-Principal (Learning & Teaching)
Professor Jill Morrison, Clerk of Senate & Vice-Principal
---
First published: 25 February 2022