The Whatuni Student Choice Awards are back!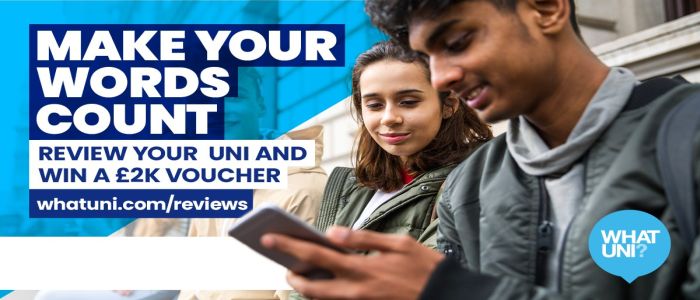 Words have power so, make yours count!
WhatUni have launched the Student Choice Awards 2022 and are seeking reviews from students. Your reviews will help future students make the right university and course choices for them. You'll also be in with a chance of winning a £2,000 voucher of your choice!
One review could change the course of someone's life by making them think differently about their future, or inspiring them to consider a city, uni or course they never previously thought of.
Please submit your review now!
---
First published: 27 January 2022