Spring Graduation 2021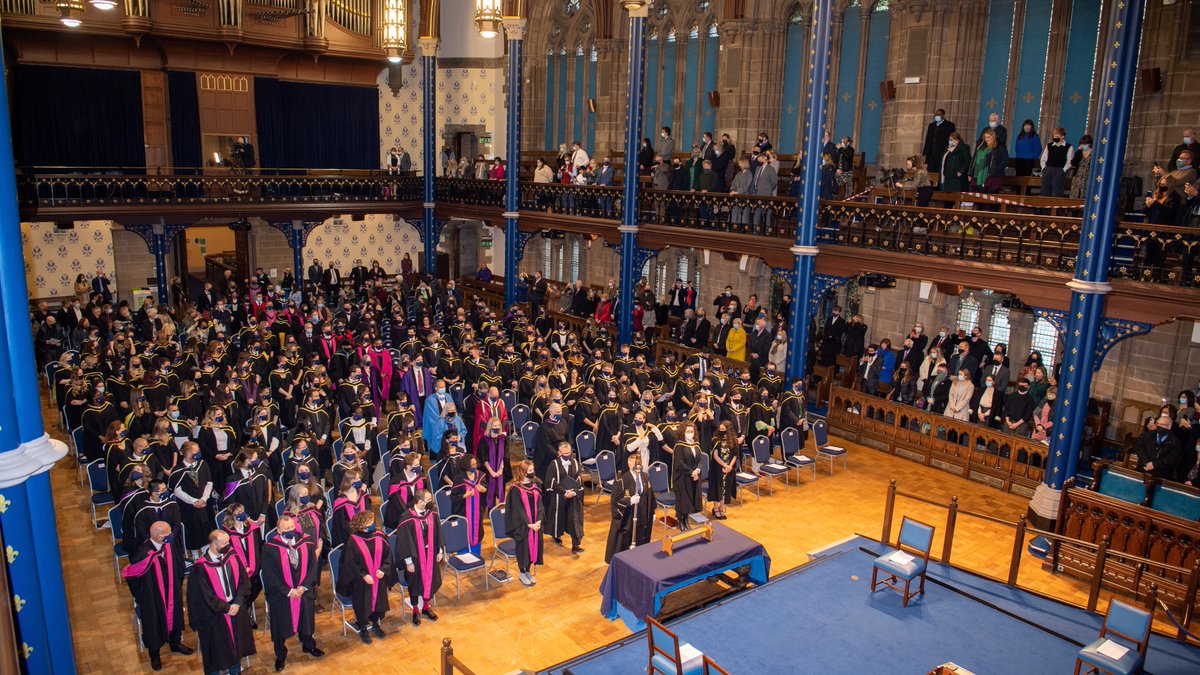 Huge congratulations to all our students graduating next month in our Spring graduation ceremonies. We are so proud of you all and delighted to celebrate with you on campus. Remember to tag us in your online celebrations (@UofGlasgow and #UofGGrad22)
Each ceremony will also be broadcast live online, enabling your guests to watch from anywhere in the world and join in the celebrations on the day. Spring Graduation Dates and Timetable
Graduates from 2020 and Summer 2021
We are committed to holding graduation events for graduates from 2020 and Summer 2021. We will share details of all the events planned once they have been fully confirmed.
Please note Graduation events may be subject to change due to Scottish Government guidance on COVID-19. Full details on Gradution and contact details if you have any further questions about enrolment for the team can be found online.
Spring Graduation - Service of Thanksgiving University of Glasgow Memorial Chapel - Monday 11 April 1-1.30pm
All are welcome to attend this brief service of thanksgiving and celebration in the University's beautiful Memorial Chapel.
West Quadrangle
The University of Glasgow
Glasgow G12 8QQ
Email : chaplaincy@glasgow.ac.uk
---
The UofG Gift Shop is open on campus every day for all your graduation and end of year purchases.
Whether you're looking for a graduation teddy, some bespoke jewellery, something in the University tartan, or just a graduation scroll holder, we have everything you might need. You can also pre-order your Class of 22 hoodie online via the website.
And on Twitter, Instagram and Facebook
First published: 31 March 2022