UofG Welcome and Union Freshers' Weeks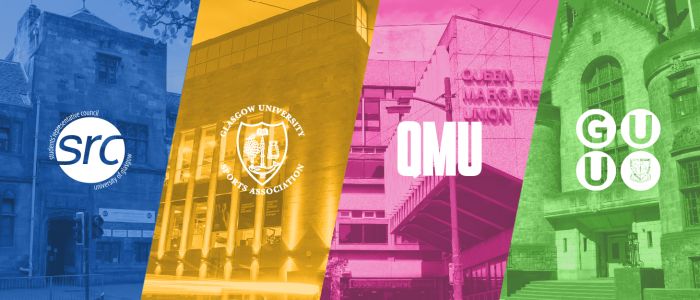 One of the really exciting and unique things about student life at UofG is that we have 4 different student bodies instead of just one.
Each of these organisations is independent from the University, and they all do slightly different things - you can learn more about the four student bodies and how they came to be on our website.
Throughout the start of term, each of the student bodies will be hosting a programme of events and activities to introduce new students to life at the University, and welcome back returning students.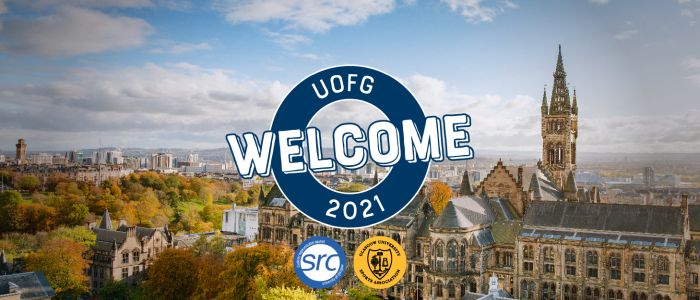 UofG Welcome
The Students' Representative Council (SRC) and Glasgow University Sports Association (GUSA) will be hosting their events under the banner of the UofG Welcome. Welcome events will take place throughout the start of term but will mainly be concentrated around the main Freshers' Week period of Friday 10 - Friday 17 September.
The UofG Welcome will include the famous Welcome Fair and Sports Fayre where students can sign up to one of the University's many clubs, societies and sport teams as well as pick up some great freebies.
There will also be a whole range of free to attend daytime / early evening activities to check out, plus a programme of online events for those who can't make it onto campus. To find out more about the UofG Welcome and access their events visit their website.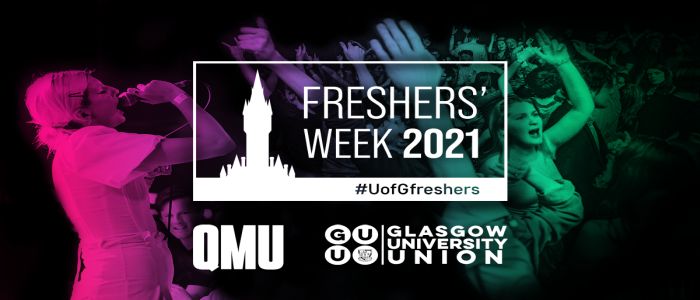 Student Union Freshers' Week
Glasgow University Union (GUU) and Queen Margaret Union (QMU) will be hosting their own Freshers' Week events from Friday 10 - Sunday 19 September.
The unions will focus mainly on partying and nightlife activities, making use of their many bars, venues and night club spaces, but they will also have events to introduce students to their other services such as campaigning and debates. To find out more about the Unions' Freshers' Week events head to their website.
To keep up to date on the UofG Welcome and Union Freshers' Weeks we recommend giving each of their social media channels a follow: @uofgwelcome (Instagram, Twitter, Facebook), @uofg_freshers (Instagram, Twitter, Facebook).
These are the official UofG Welcome and Freshers' events and organisations. If you've noticed an externally run event and are concerned it may be a scam, please get in touch with the SRC at enquiries@src.gla.ac.uk
Look out for the student bodies' Freshers' Helpers on campus in September, each wearing their own brightly coloured t-shirts, as they'll be happy to welcome you to Team UofG!
---
First published: 19 August 2021