Day Off Checklist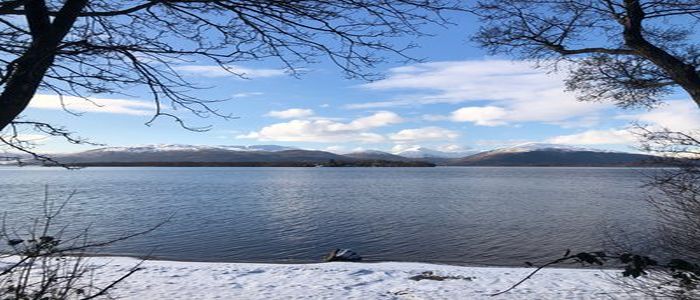 With Covid lockdown restrictions easing across Scotland, UofG Engineering Student Lineta shares her day-off checklist to help you relax and switch off.
Being a student during a lockdown definitely does not have to mean being constantly stuck at home, buried in piles of books and papers. I always try to take at least one day a week where I do not think about university matters at all and just try to completely recharge my brain for the busy days ahead.
That said, I want to share my day-off checklist with all of you so you can get ideas on what to do when your brain is just begging for some vacation time.
My Day-Off Checklist
Early mornings are for workdays! On my days off, I just like to wake up whenever, without my alarm screaming my head off. Once you are awake, do not rush out of bed or grab your phone for social media updates. Instead, pick up a book that you have wanted to read for forever.
Go out for a coffee and breakfast. I know that most of the places are closed just now but you can always grab a takeaway coffee and a pastry and go enjoy it strolling around your local park. Especially now that the weather is getting warmer and warmer. If you ever find yourself in the Southside of Glasgow - It All Started Here is a great local coffee shop and Deanston bakery makes the tastiest, freshest cinnamon buns every day.
Go for a very long walk off the beaten track. With all that is going on around us, I often find myself wanting to runaway to the nature for a day. My favourite places to go currently are a small village up north of Glasgow - Balmaha - and Mugdock Country Park. From both of these places you can join the West Highland Way and trail off as far as you wish without getting lost. The public transport to these locations is well connected and you can take either a train or a bus. However, it might take a while longer to get to Balmaha and driving there is the best option.
Bonus tip. If you are itching to go for a drive but do not have your own car, I have found Co-wheels to be an amazing option that helped me a lot in the past. Co-wheels is a relatively cheap car sharing service, with many cars dotted around Glasgow. Also, if you want to stay closer to the city for a walk but do not want to take the same routes you do every day, Alltrails is a great free app that can help you discover new walks near you. Maybe it can even help you discover new things just around the corner!
Tick of a movie from the 'I have always wanted to watch this' list. I always try to do this but often I just end up watching a full season of some boxset.
Treat yourself to a takeaway dinner. No one wants to think about grocery shopping and a pile of dirty dishes on their day off!
Take some time to call your family and friends. Catch up with the people from whom you have not heard for a while or just have a longer than usual phone call with the people you love for a great end to the day.
---
First published: 22 April 2021