UofG Medical Students Against Domestic Violence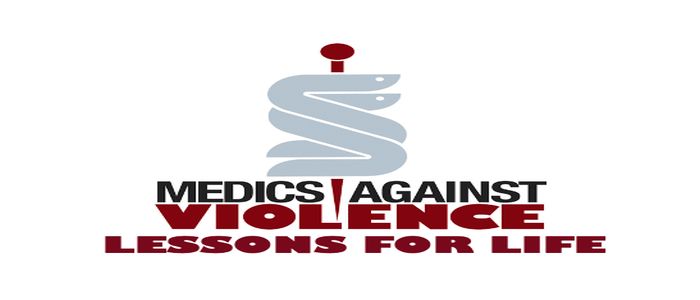 UofG Medical Students Rory Macivar and Carla Boyle talk about the Medics Against Violence Student Society (MAVSS) training sessions in domestic abuse awareness and prevention. As part of the 16 Days of Activism against Gender-Based Violence annual campaign.
The 16 Days of Activism against Gender-Based Violence is an annual international campaign that runs from 25 November, the International Day for the Elimination of Violence against Women, until 10 December, Human Rights Day. Started in 1991, it calls for the prevention and elimination of violence against women and girls.
As part of this year's campaign, the Medics Against Violence Student Society (MAVSS) ran training sessions in domestic abuse awareness and prevention, using the 'ASC' programme. The student society is a branch of Medics Against Violence, a charity which aims to reduce all forms of violence in Scotland through education and prevention. More information about MAV and their work can be found online.
What is the ASC programme?
RM: Ask, Support, Care is a training programme aimed at anyone who may encounter those affected by domestic abuse in the course of their day-to-day jobs. From healthcare professionals, to hairdressers and the fire service, the ASC programme is used to help people spot the signs of domestic abuse, ask the right questions and ensure those affected get the support they need.
Why did you get involved with the training?
RM: We received some teaching on the topic in third year, so when we found out about the 16 Days campaign, we thought it would be good to raise awareness. It's a really important but really complex topic, and one that is entirely preventable.
CB: I got involved with the training because I think it's so important to raise awareness of domestic abuse and how to notice the signs associated with it.
Why do you think it's important?
RM: Because it's so preventable. A lot of diseases are things that we can't prevent, only treat, but this is something that can be stopped before it happens. We need to raise awareness around it and encourage everyone to get involved in recognising it and being confident to follow up.
CB: It's crucial learning as we see patients on a regular basis and may be the first person to notice the signs and help the victim escape the situation. We have a duty of care to our patients and we should know how to deal with these situations.
Was the training useful?
CB: Yes. It gave a good baseline understanding of what we should do and what our role is. It has increased my confidence in looking for signs as well as knowing the right places to signpost the patient.
What surprised you about the training?
RM: The fact that one in five women in Scotland will suffer from domestic abuse at some point in their lives and facial trauma in women is 32x more likely to be due to domestic abuse than any other cause.
CB: It's surprising how common domestic abuse is still to this day which highlights why we need to continue to raise awareness have get the necessary training
Would you encourage others to get involved?
RM: Definitely, it's a major problem and one that everyone can have a role in preventing. Our training provides a really simple way to help and we want to equip as many people as we can.
CB: I'd definitely encourage others to get involved as we need to raise awareness that domestic abuse is unfortunately still an issue in society and doing nothing is simply not an option.
---
MAVSS will be running more training sessions in 2021. To find out when, subscribe to their mailing list by signing up to be a member of the society.
For more information, you can contact Rory at mavssoc@gmail.com
First published: 14 January 2021