Calling all Students Staying in Glasgow Over the Festive Period!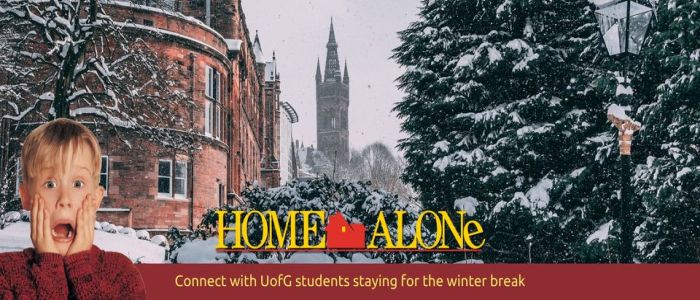 Calling all students who'll be staying in Glasgow over the festive period.
We understand that this year it might not be possible for some people to travel home for the winter break, so we have set up a Facebook Group for UofG students to share and chat with other students online who are staying in Glasgow.
All you need to do is follow this link, enter your GUID and agree to the group rules.
We'll be posting opportunities to get to know each other, events that will be running during the break, plus we have an exciting competition where you can win a Christmas dinner for two and cocktails worth over £80 from The Dockyard Social.
Please remember to introduce yourself once you've been accepted.
---
First published: 17 December 2020