Learning Online Hints and Tips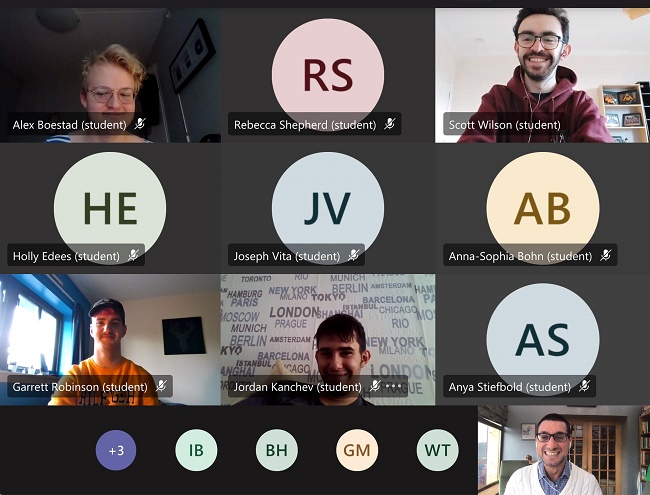 By Scott Wilson, Computing Science Masters student and Lab Demonstrator
Hello guys, my name is Scott Wilson and I'm a Masters Computing Science student who is also working as a lab demonstrator!
As our labs and tutorials are online this year, I've seen first-hand the emerging challenges faced by those learning and teaching under this strange new format. As we adjust to the (often wildly) changing circumstances, I wanted to share some hints and tips that might be useful to you and help you get the most out of online learning this year.
For Learners
Students starting their university careers this year face more hurdles than any cohort so far - staying engaged with lectures and labs in the middle of a pandemic, in social isolation and with a completely new format of delivery. You can't just be in the room and learn by osmosis or sponge the material any more - you have to act and engage with what's being presented to you far more than you would have to if you were physically there.
It's tempting to tune out and hope that nobody notices, but the reality is that the online lab format only works if everyone helps each other to stay engaged. That means showing up, turning your camera on and speaking, providing input and feedback to the demonstrators and your classmates. This isn't everyone's cup of tea, but it gets easier with time and it's really important to keep developing your confidence, even when you don't feel like it. Trust me, nobody's judging you.
Above all, don't be discouraged if you're starting to feel a bit burnt out, or that you're slipping behind. We're more than halfway through the semester, and that's expected even in normal circumstances! You have a large network of people at the University ready to support you, even if you're unsure who's best suited to help. A good first port of call is your Advisor of Studies, who can answer any questions you have and point you in the right direction. The SRC has a number of great resources and guides as well - you can find all of these at www.glasgowstudent.net.
For Lab Demonstrators and Tutors
From my own experience, this new remote format also poses challenges to those trying to teach the material. A far more active approach is required - otherwise, some students may feel left out, or even retreat and not engage at all. It's no longer enough to just sit back and wait for people to ask questions.
With that said - encourage students to turn their mics and cameras on, but try not to create a high-pressure environment and don't put them on the spot too often. If a student feels singled out or embarrassed, they're less likely to ask subsequent questions and engage in the future. That's not a great experience to have!
Where appropriate, try and experiment with collaborative working spaces like whiteboards or shared document editors - our students have responded well to these activities and have told us that it gives them a way to contribute and build out their ideas with the input of others.
Overall, it can be hard to stay engaged with online learning when we don't have access to a lot of things that made university life fun and exciting. But the current circumstances will pass, and staying on top of your learning will give you the peace of mind you need to get through this and back to the university experience we've all been missing.
Best of luck!
---
First published: 19 November 2020