T2G: Transition to Glasgow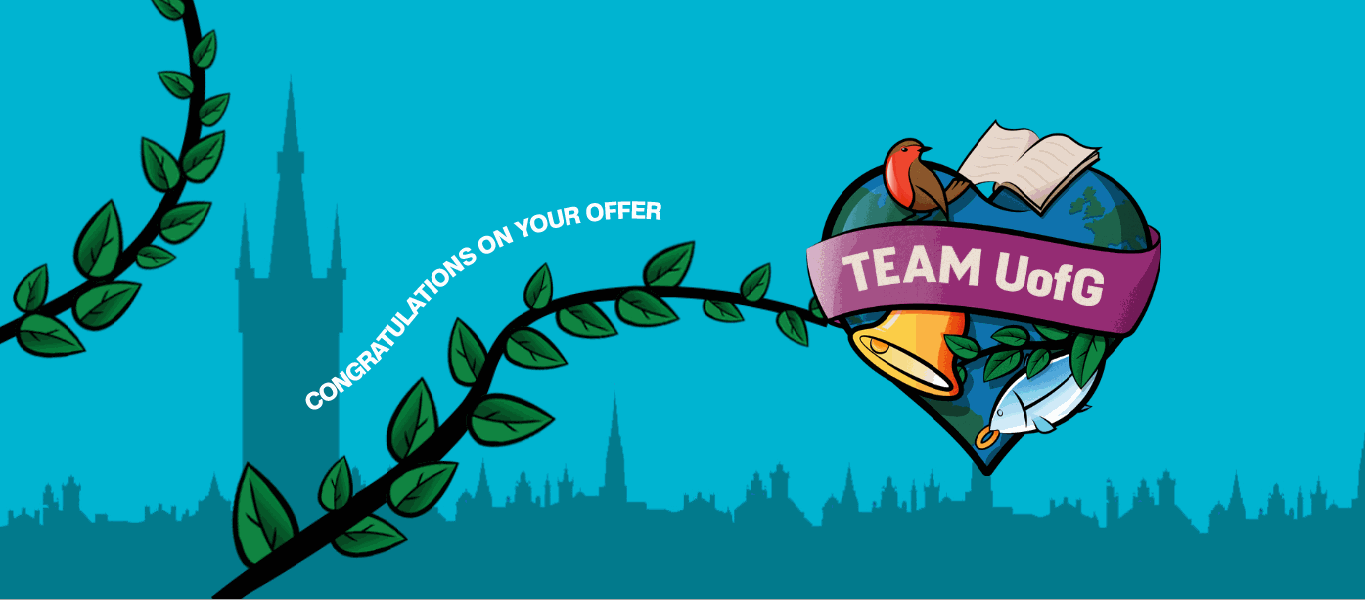 A unique course that will run before your first semester
T2G: Transition to Glasgow is all about getting you ready to study here with us as part of Glasgow.
The course runs for two weeks from 21 August to 1 September – so, just before you start your Freshers' Week with us. It's open to every new undergraduate student, so it'll give you a head start in meeting fellow students and UofG staff. You can take part either online (so you can join us from anywhere in the world) or face-to-face on campus.
This course is designed to give you an overview of what your studies at UofG will look like. We have a core module that everyone takes and then two elective modules that you can pick. There is an assignment to submit to one of your electives at the end of the course.
These elective modules cover a whole range of topics: from History of Argument and Biotechnology Through the Decades, to Discarding the 'Dark Ages' and Big Ideas in Mathematics. You will engage with people currently working on, researching in, and teaching these topics.
By opting to complete T2G, you'll get credit for one of your core University courses early; submitting the assignment at the end of T2G gives you credit for the Academic Writing Skills Programme (AWSP), so you'll have already completed some of your first-year work before Freshers' Week.
How do I register my interest in joining T2G?
Fill out the form below to note your interest:
Need the form in an alternative format? T2G@glasgow.ac.uk
What will I do in T2G?
You'll have some large lectures in a core module
You'll work in small groups (seminars / tutorials) on subjects that you choose (your electives)
You'll have the opportunity to engage in various social elements organised by the University's clubs and societies
You'll complete an assignment, which counts as credit towards one of your compulsory first-year modules (the Academic Writing Skills Programme)
The two weeks of the course will be split up into different modules. Your core module – the one that everyone takes – will run on Mondays and Fridays. You'll be in some large lectures, and we'll look at core topics relevant to your broad subject area.
On Tuesdays, Wednesdays and Thursdays, you'll be in your two elective modules. These will be modules that you pick. In the electives, you'll be in small groups working on particular topics and looking at areas of discussion.
You'll also have access to a wealth of what's called asynchronous materials. These materials will be there for you to study in advance of an elective class or to help you prepare, for example, for your elective assignment. You can work through these yourself.
And, you'll get to be involved (if you want!) with some clubs, societies and student activities. These'll be put on specifically for new students, so it'll be your opportunity to get to meet other students joining us in September. Think of it as a mini Freshers' Week in advance of Freshers' Week!
Should I do T2G?
If you're a new undergraduate student joining us in September, then yes!
T2G is designed specifically for you as a new UofG undergraduate, so you'll study alongside other students joining us for the first time.
You'll need to be available and willing to take part in a full course of study from 21 August to 1 September. You can attend online or face-to-face, so you won't need to be physically in Glasgow, but you will need to give the time to attend the classes.
Don't worry if you can't attend T2G at the time. We'll put some of what's available on your core courses after you start with us at Glasgow, and you'll be automatically enrolled in your courses.
T2G isn't compulsory, but we hope that you'll join us!