Professor Andrew Cumbers wins €1.75m ERC grant
Issued: Fri, 04 May 2018 15:18:00 BST
Professor Andrew Cumbers, Professor in Regional Political Economy in the Adam Smith Business School, has won a prestigious European Research Council Advanced Grant, leading the way for ERC Advanced Grants in the College of Social Sciences.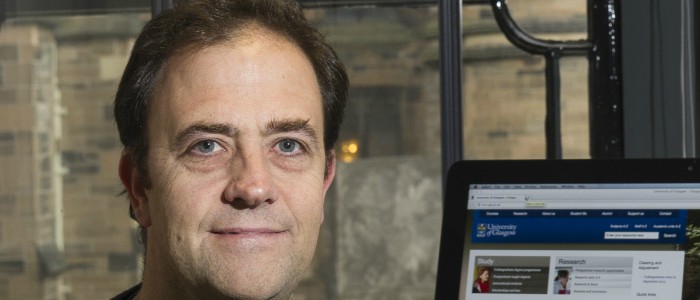 Professor Cumbers will receive €1.76m for his five-year project to investigate remunicipalisation, a global trend for cities to take formerly privatised assets, infrastructure and services back into public ownership.
Remunicipalisation marks a significant departure in existing urban governance, which has fundamental implications for the management of cities, who is involved and who benefits from urban development processes, with the re-introduction of more state-driven and potentially more democratic public forms.
As part of the project, Professor Cumbers and his team will carry out an extensive global survey, comparing remunicipalisation in Argentina, Germany and the United States, with individual case studies in each of these three countries.
Professor Cumbers said: "I am delighted and honoured to receive this award for some research that I hope will make a contribution to understanding some of the key issues in cities around how public services are managed and accountable to their citizens."
ERC Advanced Grants are for well-established researchers of any nationality or age, who have a recent high-level research track record and profile which identifies them as leaders in their field(s). Applicants propose projects in any field of research, and can receive up to €2.5 million for a five-year project. ERC grants are part of the EU's Research and Innovation programme, Horizon 2020.
In this round, researchers of 27 nationalities received funding, with British researchers winning 50 grants. The successful applicants will carry out their projects at universities and research centres across Europe, with the United Kingdom winning the most grants (66 of the 269 awarded).
Professor Anne Anderson, Vice-Principal and Head of the College of Social Sciences, said: "Professor Cumbers' ERC award demonstrates Glasgow's world-class research on the ever-more complex landscape of sustainable urban management. His ambitious research programme will undoubtedly derive exciting insights into the dynamics of urban governance and add to the Social Sciences research environment at the University of Glasgow."
The next ERC Advanced Grant call opens in May, with a deadline of August 30. The Overseas Team supports applications for all ERC grants from all four Colleges: contact rso-eufunding@glasgow.ac.uk
---