Our UofG Games stars return
The UofG's stars from the Gold Coast Commonwealth Games were getting back to the UK today after their terrific performances in Australia.
Results in the Gold Coast may mark Scotland's finest Commonwealth Games achievement, according to performance director Mike Whittingham, speaking to BBC Scotland. Fifty-three medals were won in Glasgow four years ago - nine more than in Australia this time round. But Whittingham points out that, in 2014, 13 medals were won in judo, which was not included in the Gold Coast. "You could deduct those 13. That's almost, arguably, the best-ever result by a Scottish team," he said.
It was Scotland's second highest medal tally - and highest at an overseas Games - with nine golds compared to 19 in Glasgow.
UofG Sport Stars
The performance of the UofG's students and alumni has also won praise.
Nick Collins (UofG alum) - 4th place in the Basketball
Ella Gibbons (current UofG student) - finishing 9th place with the Scottish Thistles Netball Scotland team
Millie Brown (current student) and Nicola Skrastin (UofG alum) - Scotland Hockey team – finished 7th overall in the tournament
Nikki Manson (UofG alum) - finished 7th in the High Jump
Neah Evans (UofG alum) - cyclist finished with a silver medal in the Scratch Race and Bronze medal in the Points Race. Came 8th in the time trial and 8th in the road race. A very impressive performance against a world class field.
Camilla Hattersley (current student) - 7th in 400m freestyle swimming. 5th in the 800m freestyle swimming. 4th in the 4x200m freestyle relay.
Well done to all who took part!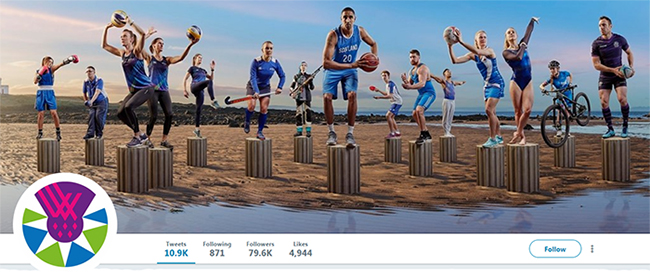 ‌
---
First published: 17 April 2018