Vice Principal, Corporate Engagement and Innovation
Issued: Wed, 11 Apr 2018 14:10:00 BST
The University of Glasgow is delighted to announce that Ms Bonnie Dean OBE has been appointed to the post of Vice Principal, Corporate Engagement and Innovation.
Ms Dean has a distinguished background in industry, working in both the private and public industrial sectors. She was responsible for developing the first phase of the Bristol & Bath Science Park which opened in 2011 and which provides a supportive eco-system for knowledge exchange between entrepreneurs, academia and other stakeholders.
Ms Dean worked for several decades in the advanced engineering sector for US research-led multinationals and had responsibility in the UK, Europe, Middle East, Africa, India and Asia.
Delighted
She is a Council Member of the Engineering and Physical Sciences Research Council, Deputy Chair of Catalyst, Inc., the Northern Ireland science park and is on the advisory boards of the Engine Shed and the Faculty of Business and Law at University of the West of England in Bristol. She is Chair of the EEF's Economic Policy Committee and Chair of Brandon Trust, a charity that cares for the learning disabled.
Ms Dean said: "I am delighted to be taking up this new role. The University of Glasgow conducts first class research in the sciences and humanities and has a flexible approach to knowledge exchange with industry and external stakeholders. The current pace of discovery and knowledge attainment opens up significant new opportunities for society in Glasgow, Scotland and the United Kingdom."
The Principal of the University of Glasgow, Professor Sir Anton Muscatelli, said: "I am delighted that Bonnie Dean will be joining us as VP Corporate Engagement and Innovation. She brings a wealth of experience of working in industry and a tremendous understanding of research and innovation and their interface with business. This is a very important area for the University and one that we are looking to develop and strengthen. I feel sure Bonnie will have a significant contribution to make in leading this agenda forward."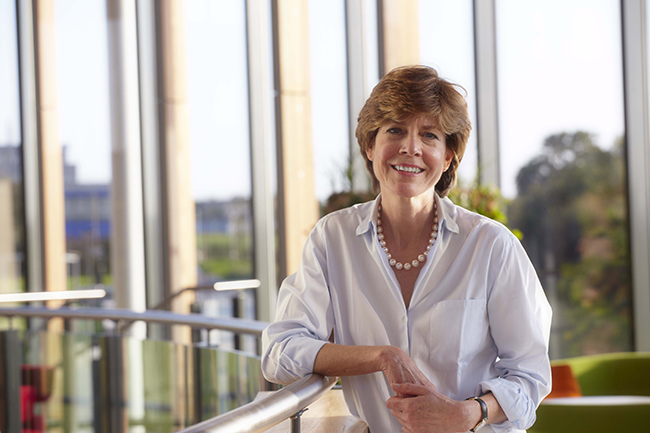 ---