University appoints Director of Innovation
Published: 26 November 2021
Dr Declan Weldon joins the University to lead the Innovation Office
Dr Declan Weldon has been appointed as Director of Innovation at the University.
Dr Weldon joins the University to lead the Innovation Office as the University launches a new Innovation Strategy in the near future.
Dr David Duncan, Chief Operating Officer said: "Dr Weldon's considerable experience and knowledge will further strengthen our University team. I very much look forward to working with him".
Uzma Khan, Deputy Chief Operating Officer said: "We are delighted to welcome Declan Weldon to the University of Glasgow. Dr Weldon joins at an exciting time as we look to launch our ambitious Innovation Strategy over the coming year. His expertise and insight will be invaluable to us in strengthening our position as a world-changing research-intensive institution with innovation success stories at our heart".
Dr Weldon commented: "I am thrilled to be joining the University to lead its Innovation Office. The University of Glasgow has strengthened its position as a centre of academic excellence in recent years and is committed to its ambitions around research impact, industry partnerships, and commercialisation. I look forward to working with colleagues to deliver on that agenda".
Dr Weldon has a proven track record leading business and technology teams serving a range of industries involved in engineering, pharma, food and healthcare services in Europe, North America and China. In his current role as Deputy Director for Research & Innovation in Trinity College Dublin, he has successfully led on the University's strategy and delivery for industry partnerships, Knowledge Transfer (TTO), New Campus Companies and Academic Consultancy. Dr Weldon also sits on the Advisory Board Spin-outs Denmark and has previously served on the board of University Bridge Funds 1 & 2, and COPD Support Ireland.
He has PhD in Chemistry from Trinity College, Dublin, and holds a Diploma in Company Direction from the Institute of Directors.
---
First published: 26 November 2021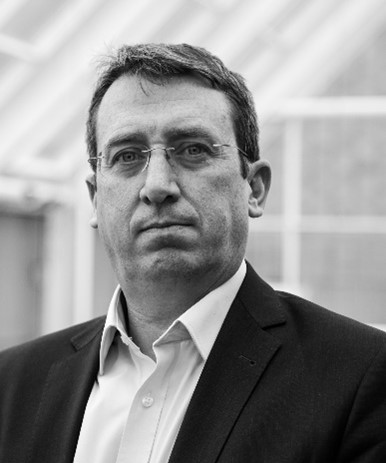 Dr Declan Weldon