New Sustainable Laboratories course launched
Laboratories are among the biggest contributors to carbon emissions across university campuses. The Centre for Sustainable Solutions has recently affiliated with UCL to bring the Laboratory Efficiency Assessment Framework (LEAF) to the University of Glasgow. LEAF is a tool that will help our laboratories to assess and reduce the impact of their activities on the environment. It does not require a large time investment to implement.
As part of the rollout of LEAF to interested labs, the Centre has developed a sustainable labs training course to help educate on the causes of, and some solutions to, the leading causes of waste and energy use. This course has been designed to accommodate all lab users. We are also able to offer online or in-person training sessions on different aspects of sustainable lab practice for those wishing to sign up to LEAF.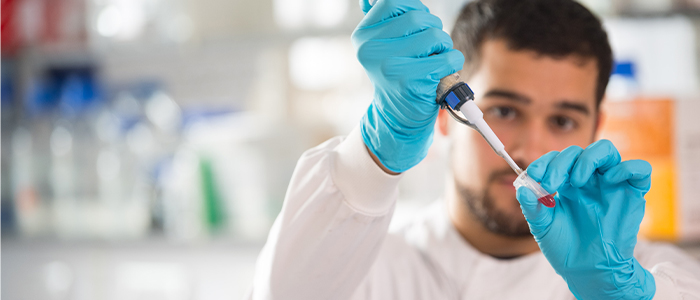 You can self-enrol to this training course on Moodle using the enrolment key 'Sustainable'. At the end of the course is a short quiz relating to aspects of sustainable lab practice.
If you are interested in participating in LEAF, or have questions about the course, you can contact the LEAF & S-Labs coordinator, Dr Rory Porteous for an introduction to the program.
---
First published: 9 September 2021