UofG's MindMate App triumphs at Converge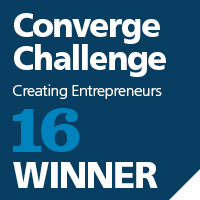 The University of Glasgow's spin-out company MindMate, originators of an App for dementia patients, has won this year's Converge Challenge, organised by the Scottish Funding Council.
MindMate, together with MicroSense Technologies Ltd from Heriot-Watt University, were announced as joint winners at the award ceremony in Edinburgh last week.
The first place prize, valued at £71,000, includes £43,000 in cash and £28,000 worth of business support. This will be split between the joint winners (valued at £35,500 each, £21,500 in cash and £14,000 in business support).
MindMate led by Susanne Mitschke of University of Glasgow is an assistance platform for people with dementia, their caregivers and family members.
MicroSense Technologies, led by Professor Marc Desmulliez of Heriot-Watt University, is a sensor system aimed at reducing waste and improving process monitoring in food processing lines for the Food and Drinks industries.
Congratulations
Dr Olga Kozlova, Director of Converge Challenge, said: 'My congratulations to all the winners, the finalists and the participants of Converge Challenge 2016 for raising the bar yet again. This is the first time we have had a joint first place and it is testament to the quality of this year's finalists.'
The annual awards hosted more than 220 guests, including the panel of industry experts, leading entrepreneurs and investors from across the business community who judged the Converge Challenge finalists as they presented their final business plans in 45 minute pitches.
The 2016 Converge Challenge programme has been the most successful to date with 17 of Scotland's universities represented, among 212 applications. This was a record number of applicants and represents 14% growth year on year. Applications were received from undergraduates (30%), postgraduates (40%) and staff (30%) and increased applications for both the KickStart (34%) and the Social Enterprise award categories (14%).
The 2017 Converge Challenge will launch online in February. Applications will be welcomed for any product or service, in any industry sector and at any stage.
More information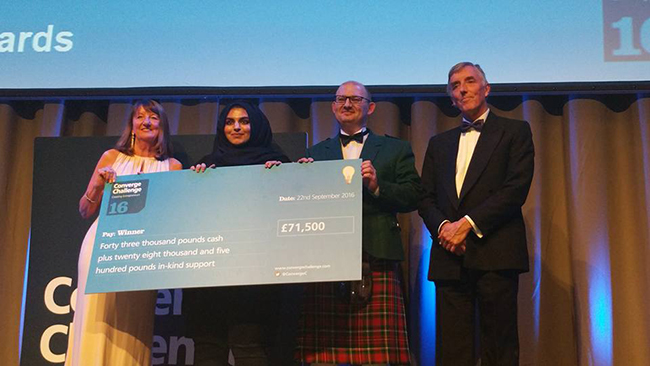 ---
First published: 27 September 2016