End of life issues at Orkney ISF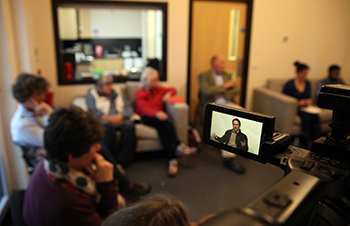 Earlier this month, the Glasgow End of Life Studies Group invited audiences at the Orkney International Science Festival to discuss spirituality, ethics and compassionate communities. They hoped to spark formal and informal discussions about end of life issues, and to find new perspectives to strengthen their research.
In the team's blog post from the trip, Catriona Forrest writes: 'We were encouraged to bring our "narrative element and fresh new thinking" to the festival. Among the pure science and flashes and bangs, the festival director believed there would be an appetite for discussing end of life issues.'
Visit the blog to find out how it went down with the festival audiences. You'll also find videos and audio recordings of the discussions there.
---
First published: 27 September 2016