'Material Cultures: The Stuff of Research'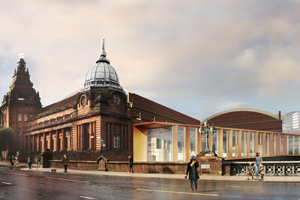 'Material Cultures: The Stuff of Research' is an innovative new training programme for arts and humanities PhD researchers across Scotland. There are 24 places available on the course, which has been launched by The Scottish Graduate School for Arts and Humanities in collaboration with The Hunterian.
Using objects from the Hunterian Collection, the course will investigate how artefacts can help illuminate past and present realms of thinking, making and feeling. Participants will learn how to handle objects – from rare Bronze Age artefacts to the digital objects of today – on a critical, practical and theoretical level.
Presentations and workshops will be delivered by an international team of theorists and practioners including Professor David Gaimster (Director of The Hunterian), Professor Dan Hicks (University of Oxford) and Professor Ivan Gaskell (Bard Graduate Centre, New York).
The course will take place at the newly refurbished Kelvin Hall, with some activities in museums in Edinburgh and Glasgow.
Application deadline
More information
---
First published: 27 September 2016