Struggle for success, Freshers told
The UofG campus is jumping to the sights and sounds of Freshers' Week. In his address to Freshers, Rector Edward Snowden said it was noble to struggle for success. And SRC President, Ameer Ibrahim, congratulated the new students on "...making it to what is one of the top Universities in the World - the University of Glasgow."
In advance of this week, Student Services had contacted more than 24,000 students with their "Access Your Student Account" information giving them access to registration, enrolment and various systems.
Yesterday saw all the usual sights and sounds of Freshers' Week, from competing and chanting student helpers from the SRC, GUU and QMU to the pizza sales people and the occasional, confused Fresher looking for an Adam Smith Building lecture theatre in the Adam Smith Business School.
How far are we willing to go?
In his now customary Rectorial address via a myriad of internet links from his exile in Russia, US whistleblower Edward Snowden looked at first bemused as he tried to start speaking to a barrage of chanting and cheers in the Bute Hall.
His theme was the nobility of struggle, and in a fairly direct reference to his own predicament as one of the CIA's 'most-wanted', Snowden told his noisy audience:
"Struggle as a word has a bit of a bad reputation. People don't like it. But struggle doesn't have to be a bad word. Very soon you're going to find yourself buried in a book. You're going to be running out of time and you're going to be behind on something. And suddenly you'll be thinking 'Oh my God!' I've made such a mistake. And that mistake is more than likely to be procrastination. In that moment, I want you to remember these are the instances in our life that define us. They sharpen us. Every moment of consequence in history has been the produce of struggle. No matter whether that struggle is against an adversary that's natural or even whether it's political, it's in these moments, where it feels as if the entire world is against us that we find out what it is that we really care about and how far we are willing to go for it."
Watch Edward Snowden's address on the UofG Facebook page.
Students' Representative Council
SRC President, Ameer Ibrahim, also congratulated the new arrivals, and spoke of their sense of achievement in getting a place at the University of Glasgow. He said: "Take a look to the person sitting to the left or right of you. You are the Freshers' of 2016. You are this year's cohort of over 7,000 students. You have come through more than 40,000 applications. You are from over 130 countries. You speak hundreds languages from around the world. You are students who have come here to enrol on over 900 different academic degree programmes."
Ameer continued: "From myself, my fellow speakers here today, and of course from our over four-hundred strong Freshers' Helpers in the galleries above, can we all extend a huge congratulations, on making it to what is one of the top Universities in the World - the University of Glasgow."
The University of Glasgow's Planning and Business Intelligence team conduct a Welcome Suvey. Last year's data indicated that 61% of respondents took part in in one or more Freshers' Week activity. The survey also suggested that an overwhelming majority of those respondents who had taken part in Freshers' Week events - 86.9% either agreed or strongly agreed that these events helped to introduce them to student life.
Follow the Fresher's fun on the @UofGlasgow Twitter feed
And there's more to come in this year's Freshers' Week: visit freshersweek.glasgowstudent.net/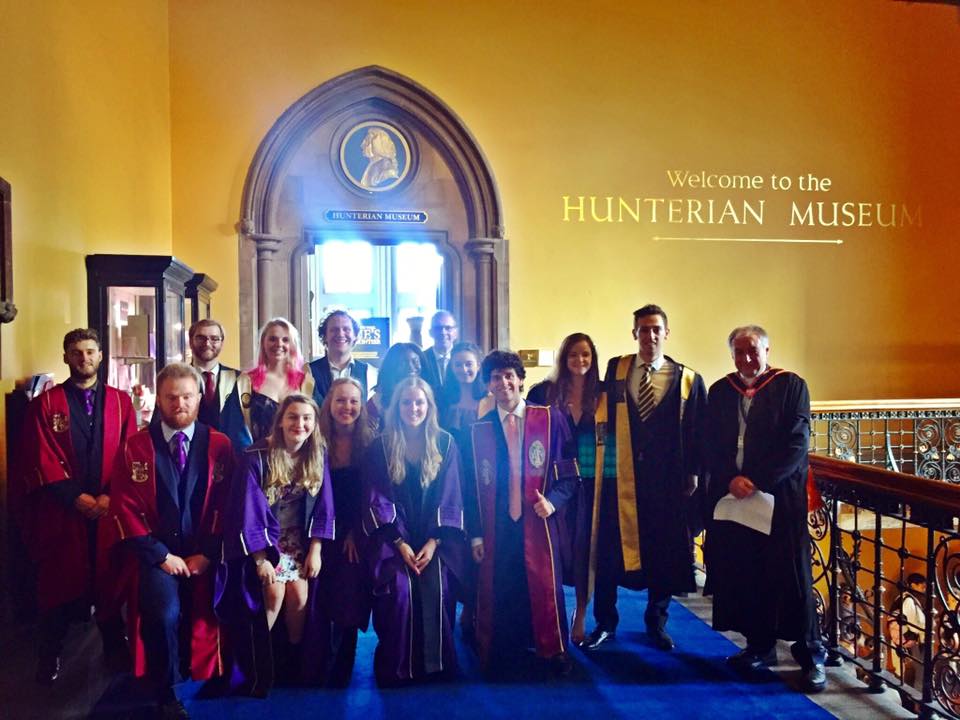 ---
First published: 13 September 2016